Sinfonía por el Perú: Orquestando Inclusión Social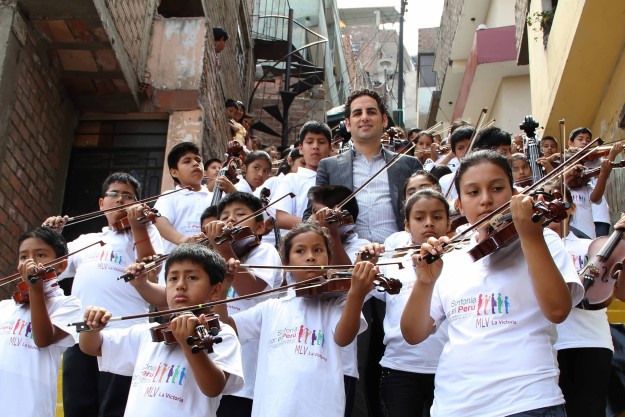 ¿Tiene la música el poder de romper el ciclo de la pobreza? Cuando el tenor Juan Diego Flórez, inspirado por El Sistema de Venezuela, creó Sinfonía por el Perú en el 2011, quería un programa que no solo enseñara música pero que también ofreciera un ambiente familiar que le enseñara a los niños en condiciones vulnerables trabajo en equipo, empatía y seguridad en si mismos.
Los resultados son...
Read this article on the Americas Quarterly website. | Subscribe to AQ.