Review 86: Iconic and Emerging Writers and Artists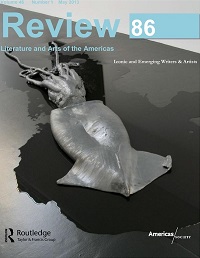 Review 86 focuses on iconic and emerging writers in Latin America. Guest edited by Carmen Boullosa and Jorge Volpi, Review 86 features academic essays on author Mario Vargas Llosa and other contemporary writers, and on topics including women's literature and narco-literature. It showcases texts by iconic, established, and emerging writers throughout the hemisphere including Andréa del Fuego (Brazil), Diamela Eltit (Chile), Francisco Font Acevedo (Puerto Rico), Gioconda Belli (Nicaragua), Luis Rafael Sánchez (Puerto Rico), Ulises Juárez (Nicaragua), Nélida Piñon (Brazil), Sergio Ramírez (Nicaragua), and Ignacio Uranga (Argentina). The issue also includes arts and music pieces, and reviews of new titles by Jorge Amado, Ernesto Cardenal, Junot Díaz, José Donoso, Clarice Lispector, and others.
Learn more or purchase Review 86. Subscribe to the magazine.
For more information about past editions, contact:
Daniel Shapiro
Director of Literature and Editor of Review Magazine
(212) 249-8950 ext. 366
Fax (212) 249-5868
dshapiro@as-coa.org