LatAm in Focus: What the IMF's Ilan Goldfajn Sees in Latin America's Economic Future
The new director of the International Monetary Fund's Western Hemisphere Department spoke about curbing inflation and increasing potential growth.
No one said the path to economic recovery from the Covid-19 pandemic will be easy, and a global inflationary environment is causing concern. But Latin America does have one thing going for it: proactive central bankers who are looking at history, said Ilan Goldfajn, the newly installed director of the International Monetary Fund's Western Hemisphere Department. "Central banks and governments know that the region has a history. They know that there is a risk of indexation, more inertia, or more widespread inflation. So that's the reason why we have seen reaction of central banks being ahead of other central banks from other regions," he told Susan Segal, president and CEO of the Americas Society/Council of the Americas. In their conversation, the former president of Brazil's Central Bank said that Latin America's central banks "have been quite successful in [reacting to inflation] in the sense that, when you look at longer-term expectation, they are actually under control."
"Part of the inflation is global but part is locally produced."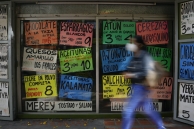 AS/COA Insider: Susan Segal Discusses Rising U.S. Inflation's Impact on Latin America
"Countries cannot be reactive. They have to be proactive in the way they manage monetary and fiscal policy," says the AS/COA president and CEO.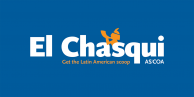 El Chasqui Newsletter: Get the Latin American Scoop
Get our weekly Friday newsletter in your inbox for updates on Latin American politics, economics, and culture.