LatAm in Focus: Life after "Crossed Death" in Ecuador
Atrevia's Carmen Sánchez-Laulhé explains what's next for President Guillermo Lasso and the National Assembly as an unprecedented move sparks new elections.
Ecuador is in uncharted waters. On May 17, the day of his impeachment vote, President Guillermo Lasso invoked the muerte cruzada, or crossed death—a constitutional mechanism that dissolves the National Assembly and triggers a fresh round of elections for both the executive and the legislative branches. This option has existed since 2008 when former President Rafael Correa (2007–2017) inserted it into the country's Constitution. But no one has ever used it before. Now, with elections tentatively slated for August and Lasso ruling by decree, Ecuador enters a period of political interregnum.
Image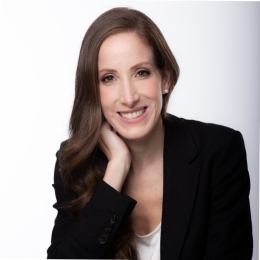 Carmen Sánchez-Laulhé
Vice President, Andean Region, Atrevia
"People think that during these months until the elections, the government can do whatever it wants, [that] they are free to govern without any restrictions. And this is not true," says Carmen Sánchez-Laulhé, the Quito-based vice president of the Andean region at strategic communications firm Atrevia. "Anything that they want to approve must be subject to the economic emergency law and must be endorsed by the constitutional court."
Still, Lasso, who has been unclear about whether he will run for election, has an ambitious agenda for this legislative-less period, including passing tax and labor reforms. But with the president's approval floating around 17 to 22 percent, he will have to maneuver carefully and avoid sparking another large-scale set of protests like the ones he faced in 2022. 
"We have 80 to 85 percent of people who don't understand and don't have any interest in understanding macroeconomics. They live day to day; they are worried by the day to day," Sánchez-Laulhé said. "And I think that probably one of the biggest mistakes of this president has been a total disconnect from the social reality of the country."
Who might seize the political moment to succeed Lasso? Sánchez-Laulhé takes listeners through the crowded field, which includes members the country's powerful indigenous groups. But the favorites are the followers of Correa, Lasso's political rival. Though the former president lives in self-imposed exile, he continues to lead the popular and divisive Citizen Revolution movement, which is part of the Union for Hope (UNES) coalition. Sánchez-Laulhé singles out Luisa González, an assemblymember, and Carlos Rabascall, a former vice-presidential candidate, as politicians who UNES could select to challenge in the election. "Even though these two names are [appearing strong], we don't know if they will be the chosen at the end," Sánchez-Laulhé says, noting that UNES picked an unknown politician in the 2021 presidential elections.
Timeline: Guillermo Lasso Dissolves Ecuador's National Assembly
Facing impeachment, the Ecuadoran president used an unprecedented measure that sparks new elections. Get a timeline of the steps that led to this point.