LatAm in Focus: From Fertilizers to Fuel—What the Ukraine Crisis Means for Latin America
Russia's invasion is complicating the region's already rocky pandemic economic recovery. The Wall Street Journal's Samantha Pearson shares the view from Brazil.
It's been about two weeks since Russia invaded Ukraine, shocking and destabilizing a world still reeling from the Covid-19 pandemic. And thousands of miles away, Latin America is feeling the economic effects.
One reason? Fertilizer. And supply shortages are particularly hard felt in the region's largest economy. "Brazil is the major agricultural superpower that relies on imported fertilizers. It imports about 85 percent of its fertilizers. A fifth of that comes from Russia," explains Samantha Pearson, São Paulo-based correspondent for The Wall Street Journal in a conversation with AS/COA Online's Chase Harrison. 
"Brazil and Russia have been getting closer over the past few years, and that approximation pre-dates Bolsonaro."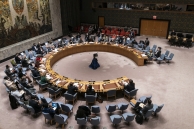 Latin American Leaders React to Russia's Invasion of Ukraine
See what has been said by countries like UN Security Council members Brazil and Mexico, as well as Moscow allies Cuba and Venezuela.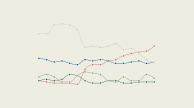 Poll Tracker: Brazil's 2022 Presidential Election
See how competition between presidential hopefuls is shaping up ahead of the October 2 first-round vote.