LatAm in Focus: Costa Rican Voters Are "Blowing in the Wind"
After decades of steady bipartisan politics, in 2018, Tico voters keep changing their minds about who they're going to vote for on February 4, say two University of Costa Rica pollsters.
For the latter part of the twentieth century, two parties dominated Costa Rican politics. But by 2018, just two out of every 10 voters identifies with them, says Felipe Alpízar, director of the University of Costa Rica's Center for Research and Political Studies (CIEP). The erosion in party identification—coupled with anxieties about unemployment, crime, and social issues—is making this year's presidential race one of the country's most unpredictable ever.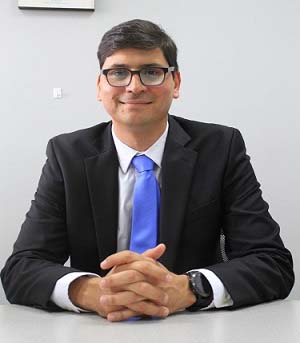 Felipe Alpízar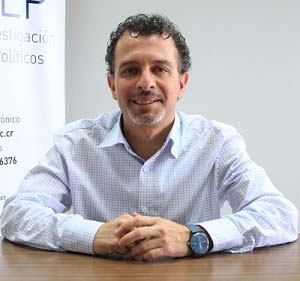 Ronald Alfaro
"There is no narrative about this election," says Ronald Alfaro, who heads up CIEP's public opinion projects. The candidates, he says, are instead reacting to external events rather than generating the discussion on the issues themselves. To wit, the researchers identified a "religious shock" that was driving voters in the final month before the February 4 vote.
In particular, a January 9 decision by the Inter-American Court of Human Rights requires Costa Rica and other member countries to recognize same-sex marriage and other LGBT rights. The decision has galvanized Costa Rica's gay rights opponents—about two-thirds of the electorate—with higher opposition among women, the elderly, and the less educated. Several candidates are also working to corral this late voter momentum, pivoting to more conservative positions.
"This campaign is a rollercoaster."
—Ronald Alfaro
No fewer than six candidates have legitimate chances at making it into the April 1 runoff. In CIEP studies, poll respondents are more fickle than ever, going from undecided to decided and back. Even among those prospective voters who've picked a candidate at one point, four in 10 have changed their choice at some point during the campaign. If Tico voters are in fact "blowing in the wind," as Alpízar says, he and the team at CIEP are fine-tuning their "barometric" measuring instruments accordingly, developing inter-disciplinary methodologies, as they look to profile the Tico voter in 2018 and beyond.
Luisa Leme produced this podcast episode.
---