Americas Society
Council of the Americas
Uniting opinion leaders to exchange ideas and create solutions to the challenges of the Americas today
A Guide to 2018 Latin American Elections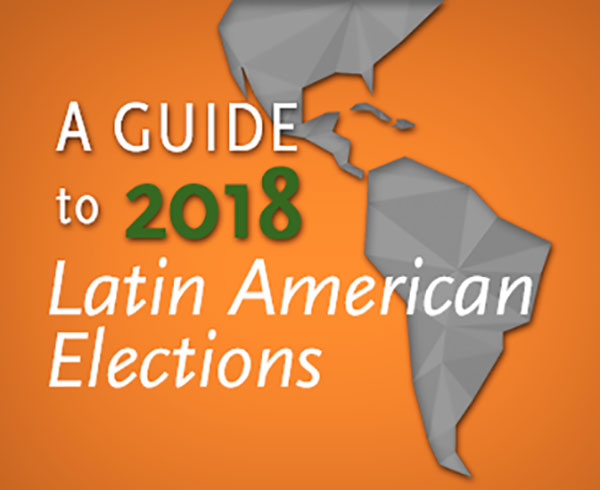 Once every 12 years, Brazil and Mexico, which together account for more than half of Latin America's population, both elect a new president, and they're set to do so in 2018. In fact, political changes will sweep the region next year: Chile's next president takes office in March, Colombia picks its first head of state since the FARC peace deal, Cuba will see Raúl Castro step down, Venezuela might get to vote, and Costa Rica and Paraguay will choose their next presidents as well. With Ecuador's and Honduras' elections in April and November of 2017, nine Latin America countries elect new presidents this year and next, and most will also renew their national legislatures.
Many will also cast ballots for just Congress, as Argentina did in October and El Salvador will in March. After all these countries wrap up elections, the United States holds its 2018 midterms.
AS/COA is tracking the votes through articles, poll updates, podcasts, and programs. Check back regularly for new updates.