LatAm in Focus: Congressman Rick Crawford on U.S. Agricultural Trade with Cuba
Trade is good business for both the U.S. and Cuban economies, says the Arkansas Republican.
This is the third of a three-part series looking at agriculture in Cuba and the United States, existing ties, and limitations between sectors. Check out the first and second pieces on U.S.-Cuban agricultural trade.
Yes, there's an embargo on Cuba that bans U.S. trade with the Communist country. But there are exceptions: food and medicine U.S. exports to the island are allowed. As such, the United States has sent more than $5 billion in agricultural products to the island since 2000, but U.S. businesses' inability to offer credit to Cuban buyers—and instead require cash up front from them—means other countries competing for a piece of the Caribbean market are gaining the upper hand.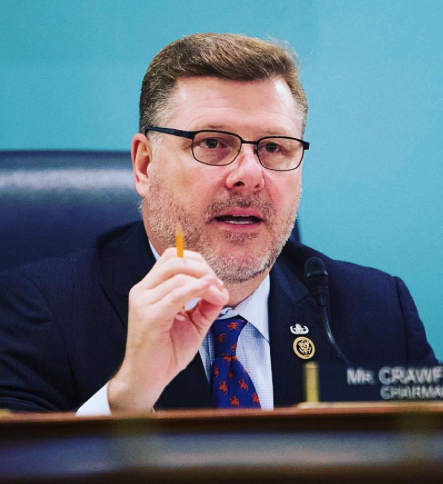 Image: Rick Crawford's Instagram
Arkansas is one of 25 states that already do some trade with Cuba—to the tune of $12.5 million in 2015 in Little Rock's case. That number could be closer to $1 billion, though, says U.S. Representative Rick Crawford (R-AR), which is why, in October 2015, Crawford introduced the Cuba Agricultural Exports Act, a bill meant to lift the requirement that Cuban importers pay in cash before receiving shipments. Instead, Crawford's bill allows U.S. producers to offer credit.
"Right now Vietnam is [Cuba's] primary provider of rice and it takes about 36 days to get a shipment of rice, where you can get a shipment of rice from the United States in 36 hours," Crawford told AS/COA Online's Elizabeth Gonzalez ahead of his fact-finding trip to the island in April. "They can find goods from other sources that don't require cash up front and that probably gives them a competitive advantage."
"The embargo has actually empowered the Castro regime."
Crawford makes the case that more agricultural trade benefits both sides by creating jobs in each country, plus its time to update our 55-year-old approach. "I think what's happened is that [the embargo has] actually empowered the Castro regime because the Castro regime can then look and point to America as the bad guys, and say, 'Look, these folks don't want to work with us.'"
On another note, is there a chance that all the changes since the 2014 rapprochement may be rolled back when the United States elects a new president in November? Not likely, said Crawford, emphasizing that the deal would work on a fair trade, rather than free trade, basis. "[There's] a bad taste in some people's mouths as we have looked at some trade deals where the United States did not get the kind of treatment that we thought we deserved," said the representative. "And so what we are trying to do here is certainly to be fair to both parties."