The Incredible Unknown Bond between Joe Biden and Brazil's Dilma Rousseff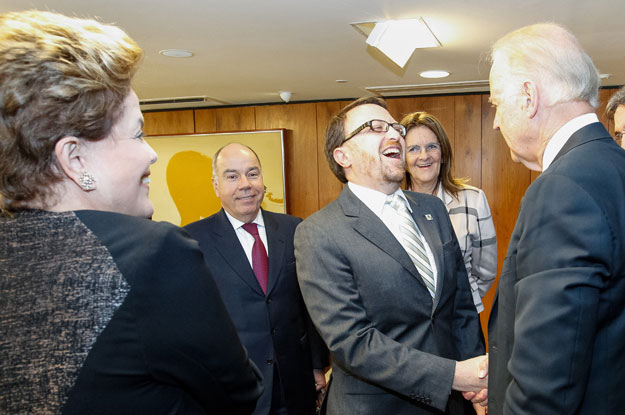 "I have often congratulated President Obama for having such a seductive vice president."
That comment, made with a wink and a smile by Brazil's president Dilma Rousseff at a dinner just before the World Cup last year, raised eyebrows for two reasons. First, Rousseff is not exactly known for her personal charm. And second, relations between Washington and Brasilia were still on the rocks after revelations that the National Security Agency had spied on Rousseff and countless other Brazilians.
So many at the table asked, not for the first time: What gives with...
Read this article on the Americas Quarterly website. | Subscribe to AQ.