Americas Society
Council of the Americas
Uniting opinion leaders to exchange ideas and create solutions to the challenges of the Americas today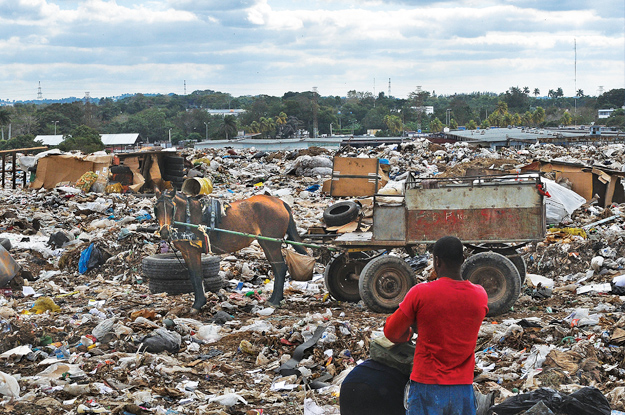 This article is part of AQ's debut culture supplement, Cultura. To see the rest of the issue, click here
El Bote
¿El detritus algo importa?

¿Tampoco la luminosidad por estos páramos? Donde
se instalarían las depuraciones. Y polvo

en el camino, o fango. ¿Hurgan los moradores?

El humo desasido. Moscas. Porque se ha visto

revolotear al ave carroñera, y perros, vagar por estos días,
¿También hurgan los perros? Oye, aquí voltean
tractores y camiones — grumos...
Read this article on the Americas Quarterly website. | Subscribe to AQ.