AS/COA Reaches Remarkable Online Viewership with President Alberto Fernández Event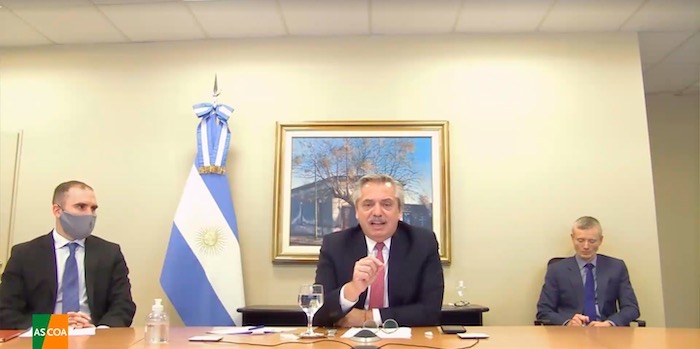 July 29, 2020–Americas Society/Council of the Americas (AS/COA) hosted Argentina's President Alberto Fernández on July 21, as a part of AS/COA's Presidents of the Americas Series. The online event received over 332,000 views and drew more than 123,000 live viewers—more than double the 55,000 total viewers we've had at the 78 other broadcast events so far in 2020.  Fernández spoke frankly about the need for investment and job creation in Argentina as well as the debt restructuring process the country is going through, comments which generated over 600 news clips with an estimated online reach of 2.5 million. "We were very pleased with the enormous impact of this event," said AS/COA's President and CEO Susan Segal. 
Since the health crisis began in mid-March, AS/COA has hosted an average of 10 events per week, four of which are public broadcasts, drawing an average attendance of 470 viewers. During this time, we also began broadcasting via Twitter and have seen immediate results; for the Fernández event, for example, 64 percent of all live viewers and 44 percent of post-event on-demand views came via Twitter, particularly through a video views promotional campaign.
Moreover, traffic to as-coa.org has doubled so far in 2020 compared to the same period last year. Visitors are high quality, too: average time on page is up 85 percent.
Other public broadcasts this year have featured OECD Secretary General Angel Gurría, World Bank President David Malpass, and Chilean President Sebastián Piñera.