AS/COA Hosts Presidents during the 77th UNGA
During the 77th UN General Assembly in New York, AS/COA was honored to host a number of Latin American leaders for private meetings. See who joined us.
During the week of September 19 and in conjunction with the opening of the 77th United Nations General Assembly, a number of presidents and ministers from Latin America and the Caribbean visited Americas Society's 680 Park Avenue headquarters for private meetings, helmed by AS/COA President and CEO Susan Segal. Leaders and AS/COA members engaged in meaningful dialogue to discuss investment opportunities, economic themes, and country-specific issues.
Images are by Hayley Pfitzer and Alexis Silver for Roey Yohai Photography, and by Pía Fuentealba. 
Learn more about AS/COA's Presidents of the Americas series at:
www.as-coa.org/presidents
Guillermo Lasso, Ecuador
Ecuadoran President Guillermo Lasso joined us on September 19, alongside First Lady María de Lourdes Alcívar Crespo. The president discussed his country's investment opportunities and the possibilities for enhancing his country's foreign relations, among other topics.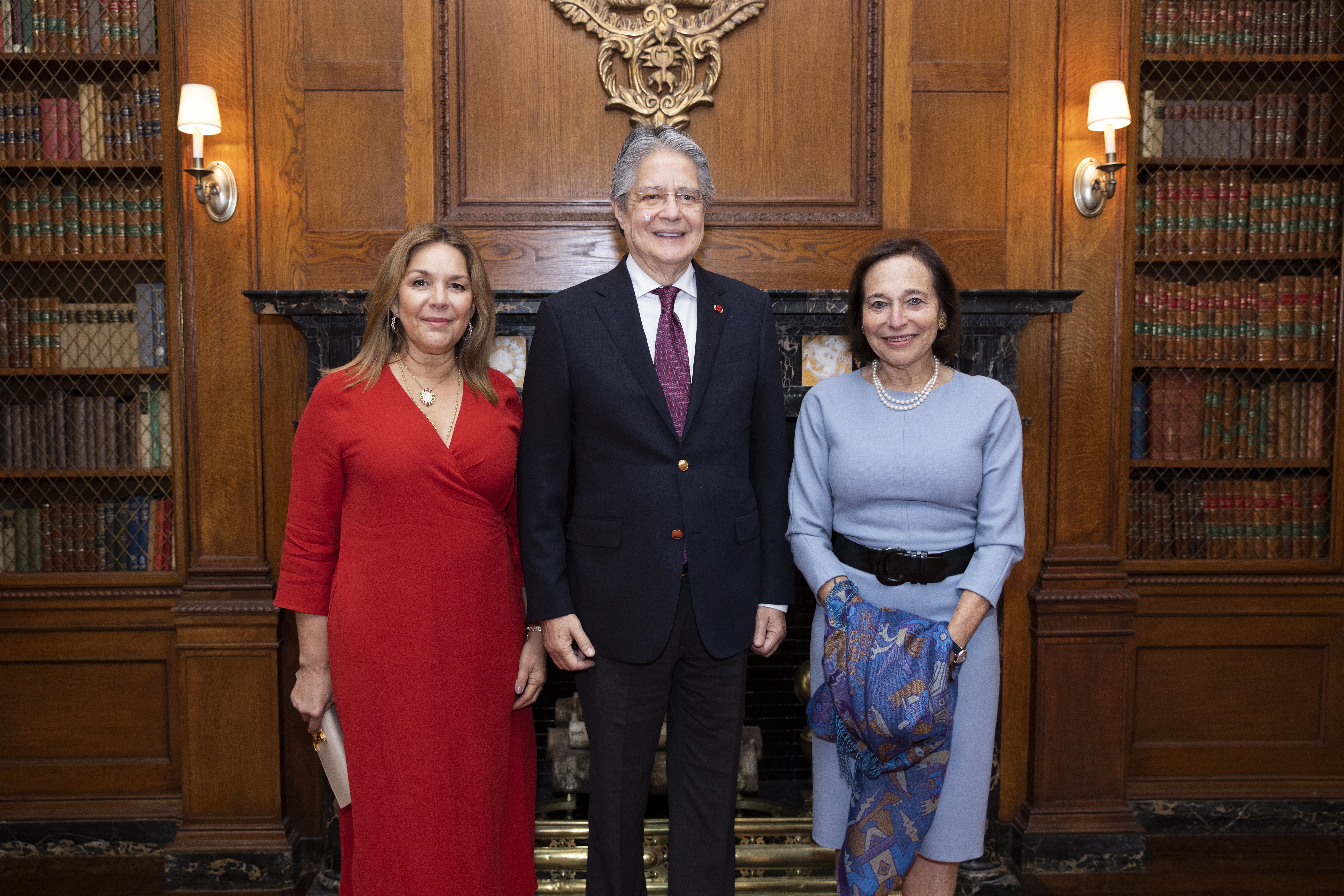 Pedro Castillo, Peru
Peru's President Pedro Castillo also visited AS/COA on Monday. He was joined by members of his cabinet, including Foreign Minister César Landa Arroyo, pictured below to the right of Segal. Other Peruvian ministers in attendance included Minister of Education Rosendo Serna Román, Minister of Finance Kurt Burneo Farfán, Minister of Commerce Roberto Sánchez Palomino, and the Permanent Peruvian Representative to the UN Manuel Rodríguez Cuadros.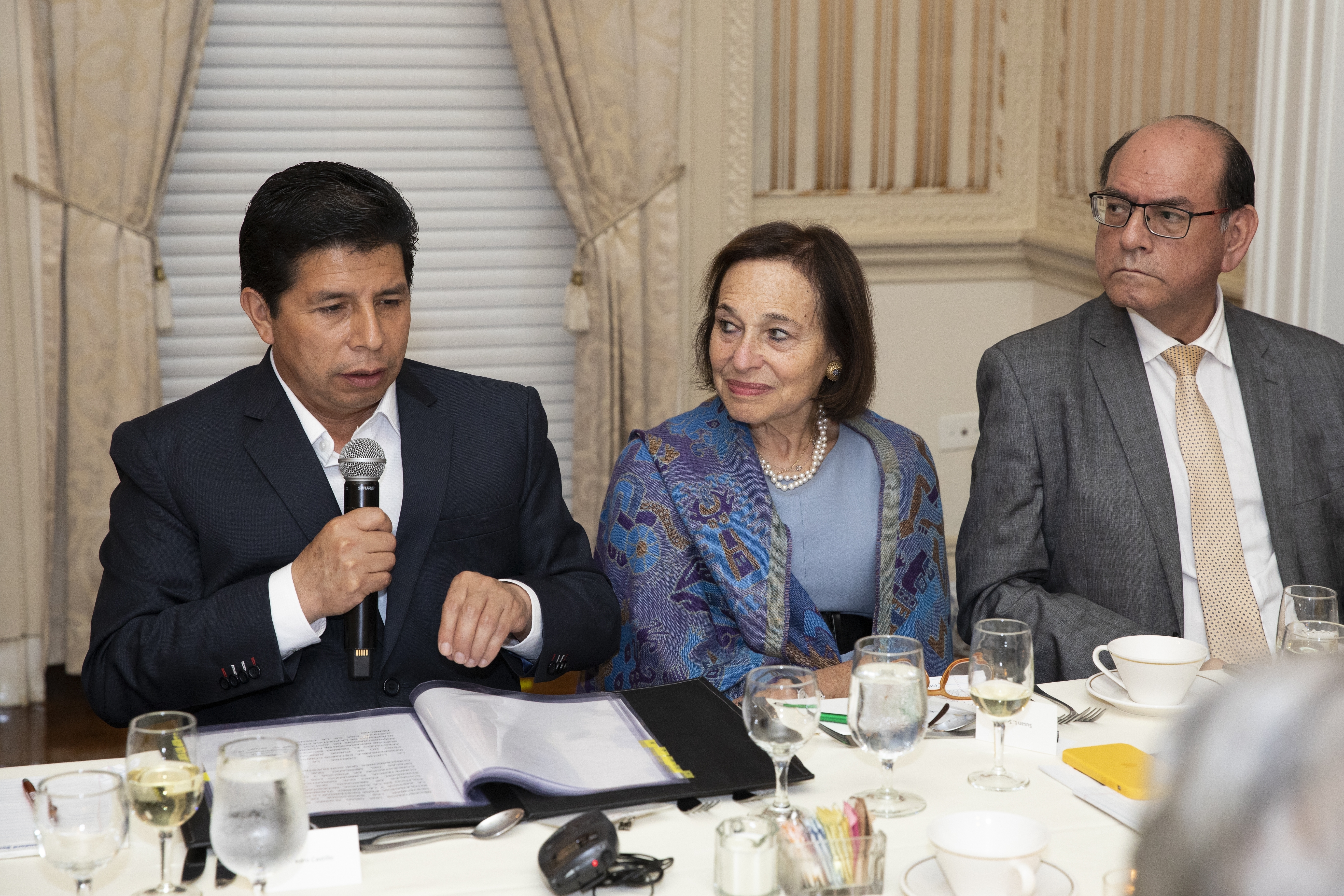 Irfaan Ali, Guyana
On September 20, Guyanese President Irfaan Ali spoke to the Council about investment opportunities in Guyana and his vision for the country moving forward.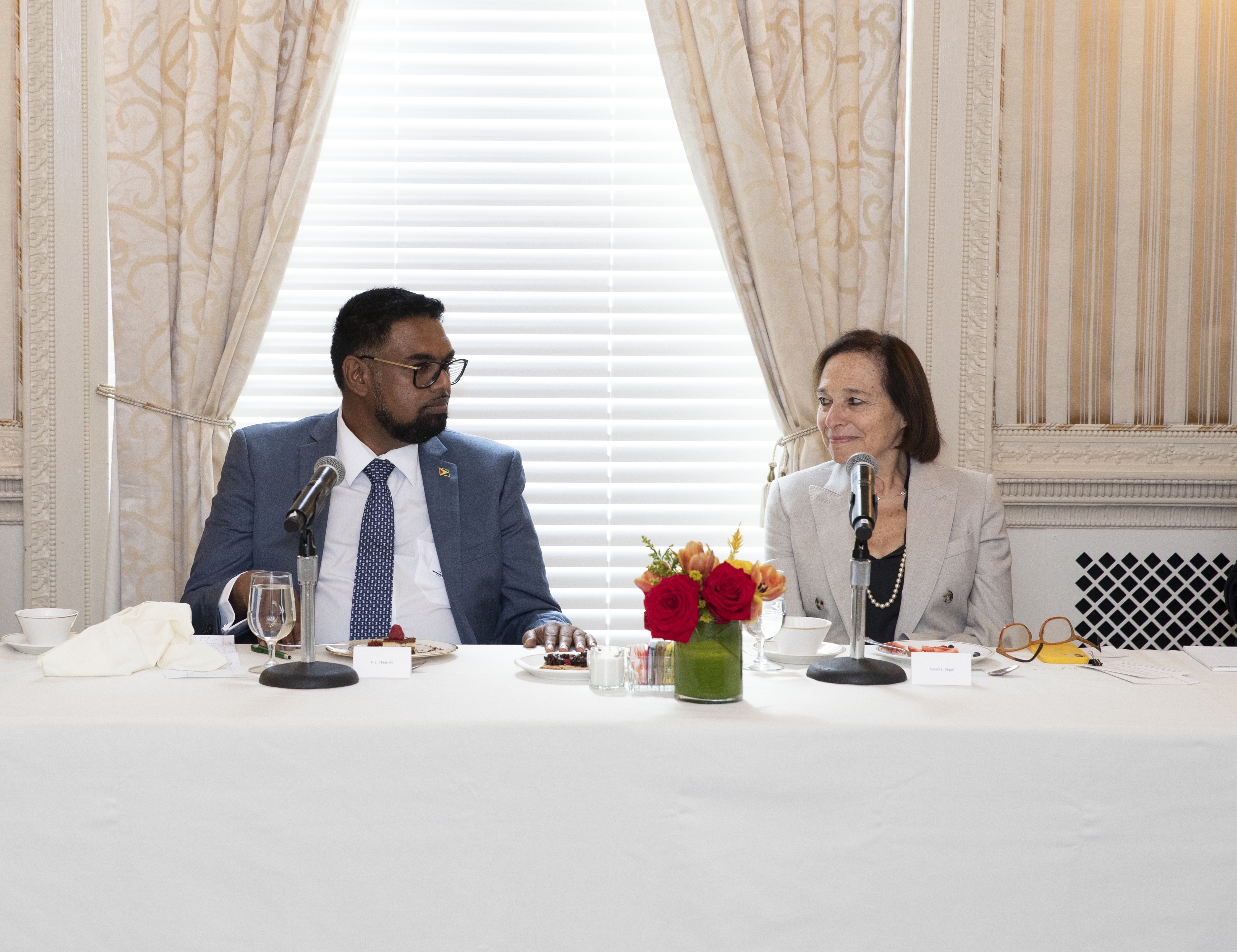 Gustavo Petro, Colombia
AS/COA Chairman Andrés Gluski and Segal welcomed President of Colombia Gustavo Petro along with his country's Ambassador to the UN Leonor Zalabata on September 21.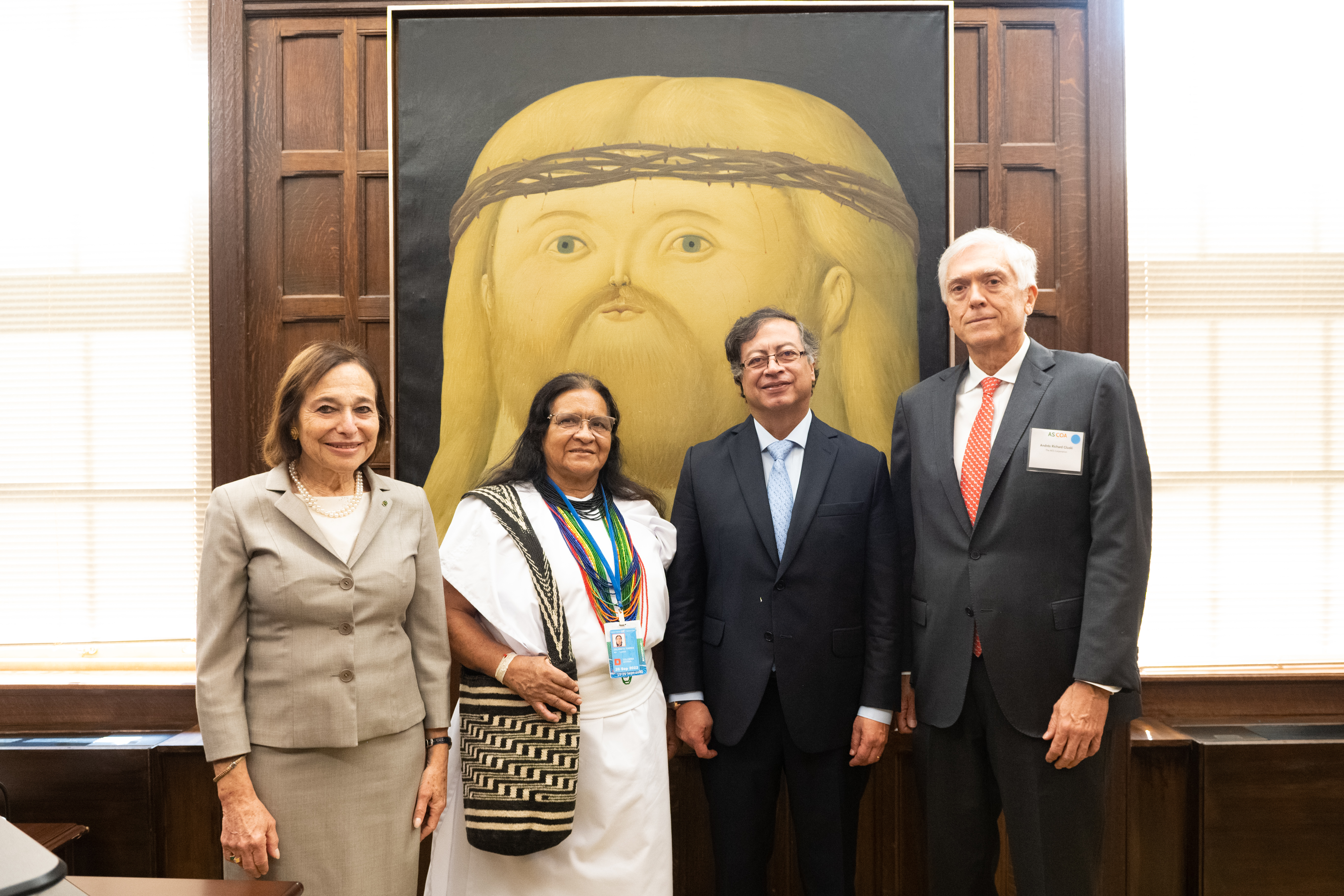 AS/COA was pleased to receive the new president during his first UNGA trip to New York City and hear his vision for the ecological potential of Colombia.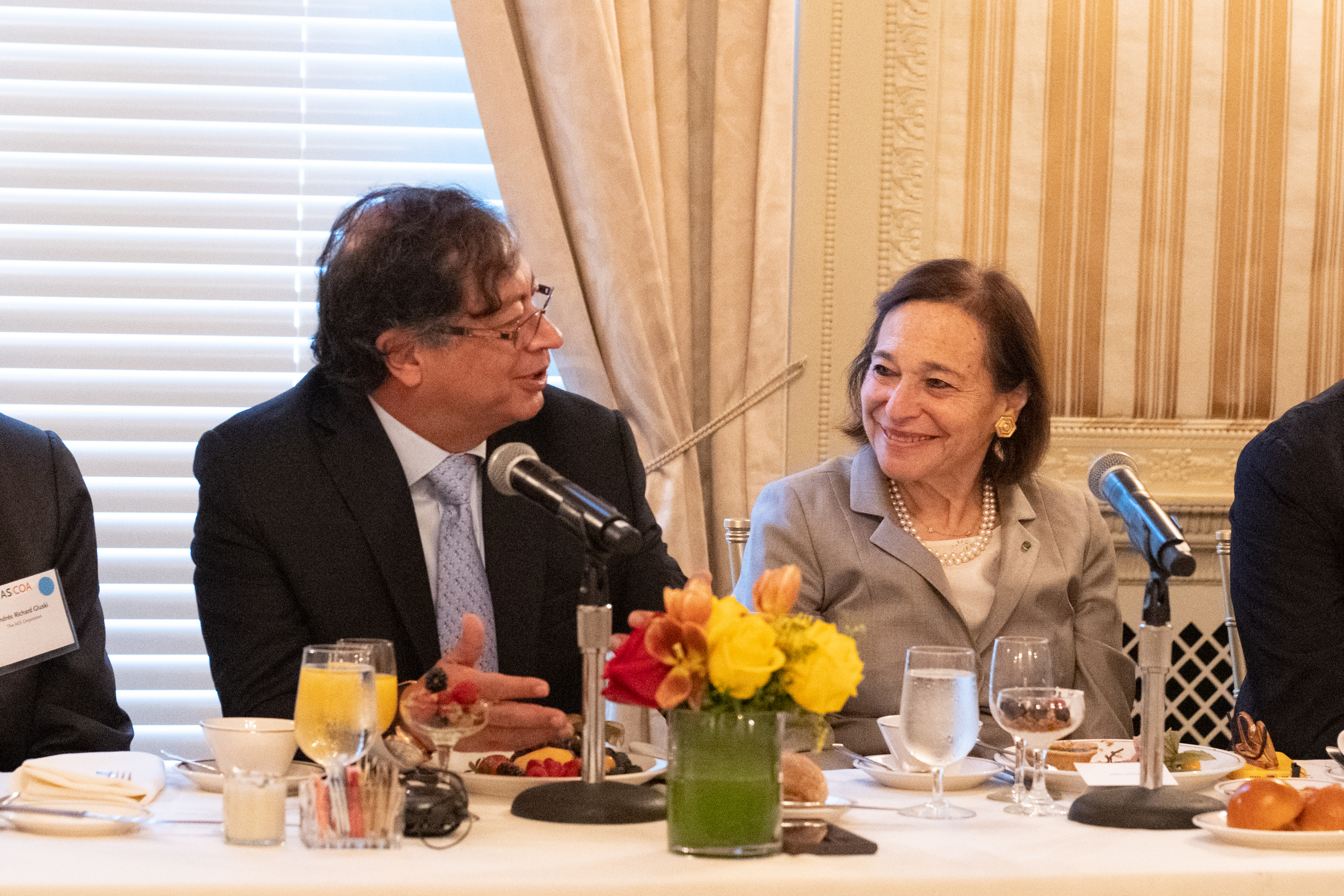 Gabriel Boric, Chile
AS/COA welcomed new Chilean President Gabriel Boric, who was joined by Finance Minister Mario Marcel. The president spoke about his ideas for stimulating investment in Chile.
Foreign Minister José Manuel Albares, Spain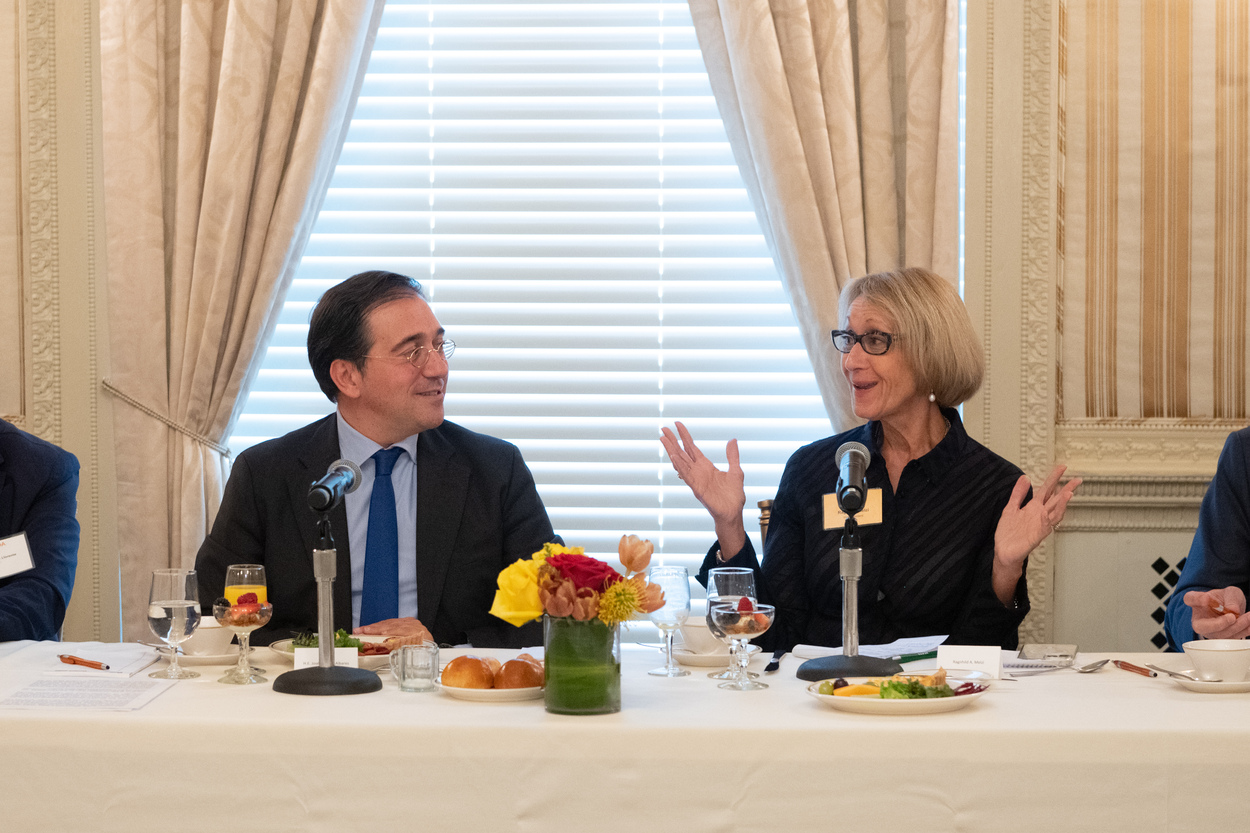 AS/COA was honored to welcome Spanish Foreign Minister José Manuel Albares. Above, he is pictured (L) with AS/COA's Ragnhild Melzi.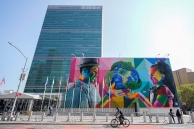 Tracking Latin America at the 77th UN General Assembly
The presidents of Chile, Colombia, and Honduras addressed the gathering of world leaders for the first time. We cover developments at the 2022 session.