Registration: 6:00 to 6:30 pm ET
Panel: 6:30 to 8:00 pm ET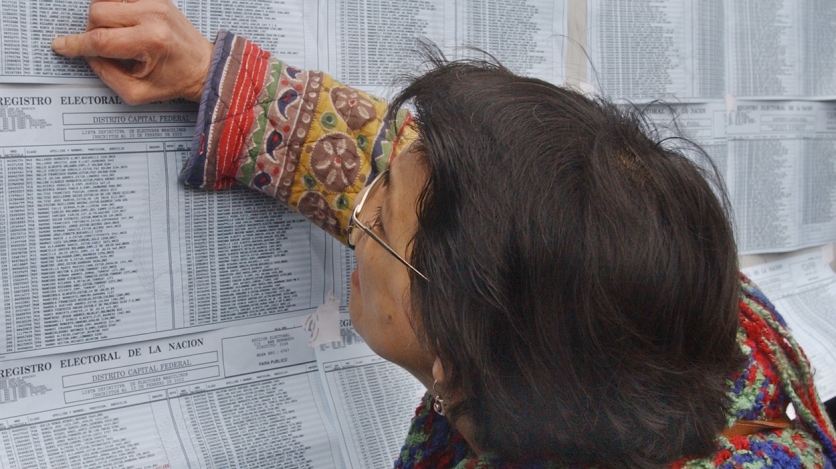 A voter in Argentina. (AP)

YPA Preview of 2023 Latin American Elections
Join the Young Professionals of the Americas in New York for a private discussion on elections in Argentina, Guatemala, Paraguay, and more.
Overview
Join the Young Professionals of the Americas (YPA) for a private discussion on what to expect from 2023 elections in Latin America. This year, three countries—Argentina, Guatemala, and Paraguay—will host presidential elections with high stakes. Local elections, referendum, and a potential constitutional question will occur.
Catch up on Latin America's major election year with AS/COA Online's 2023 Latin American Elections Preview. 
This event is private and open to YPA members only. Registration will take place from 6 to 6:30 pm. The panel will take place 6:30 to 8 pm.
To register, please email ypany@as-coa.org.
Speakers*
Carlos Lauría, Argentine reporter and former Senior Program Coordinator for the Americas at the Committee to Protect Journalists
Luis Mejía, former Anti-Corruption Prosecutor, Guatemala's Special Prosecutor's Office against Impunity (FECI)
Rich Brown, Editor and Production Manager, Americas Quarterly
*More speakers to be announced
Become a Member
Members of Young Professionals of the Americas (YPA) represent a diverse spectrum of professional sectors, including venture capital and finance, fashion, government, design, consulting, law, and the arts. Membership includes exclusive access to our networking and social events, such as private art fair tours, concerts, and intimate talks with industry leaders around professional development.
YPA currently has active chapters in New York, Miami, and Washington, DC.