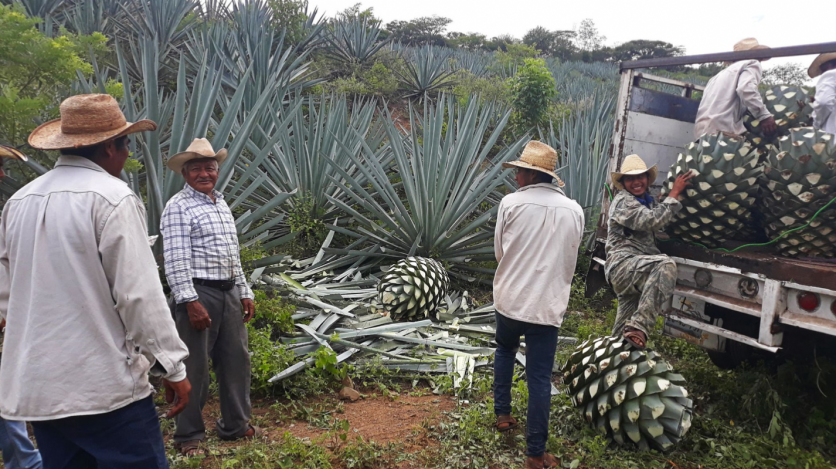 San Bartolo Mezcal Artesanal

YPA Mezcal Tasting with San Bartolo Mezcal Artesanal—A Brand for the Community
Join us for an exclusive experience with Daniel Arellano, the founder of the up-and-coming, small-batch artisanal mezcal brand.
Overview
If you have ever had the pleasure of tasting mezcal, you've experienced firsthand the sophisticated, smoky, and unique flavor that has made it one of the staples of Mexican mixology and cuisine. Mezcal embodies the diversity and richness of Oaxaca, its state of origin. Join Young Professionals of the Americas for an event to celebrate Oaxacan mezcal with San Bartolo Mezcal Artesanal. We we will discuss San Bartolo's history and mission while sampling its award-winning mezcal!
Price: $40 for non-members, $20 for standard members, free for our Elite members (formerly known as Silver) and Steering Committee. It includes an intimate mezcal tasting, small bites, a special cocktail, an exclusive Q&A with the founder & CEO, and a small tour of our Art Gallery's current exhibition during registration. 
To register, please email: nyip@as-coa.org
About: San Bartolo Mezcal Artesanal, launched in the United States in 2019, is delivering on its company vision of building a sustainable business model to impact and transform local communities in Oaxaca through the sales of its artisanal product. It is proudly Mexican owned and is one of a small handful of mezcal companies operating in the United States. Co-Founder & CEO, Daniel Arellano, has worked arduously since arriving to the United States over a decade ago to build San Bartolo's operations, beginning with hand-delivering bottles of San Bartolo Mezcal to local liquor stores and bars in New York City.
It was recently awarded in 2020 the Tesoro Cultural del Mezcal (Cultural Treasure of Mezcal) from the Consejo Regulador del Mezcal (CRM), has been featured in Forbes, Milenio, Univision and Lider, and was a Double Gold Winner at the San Francisco World Spirit Competition 2022 with over 5000 participant brands.
Follow YPA on Twitter, Facebook, and Instagram. 
Not a member yet? Join YPA today
Join YPA today for access to this event and our networking and social events, such as private art fair tours, concerts, and intimate talks with industry leaders around professional development.
Want to learn more about events like this? Sign up for the YPA mailing list.