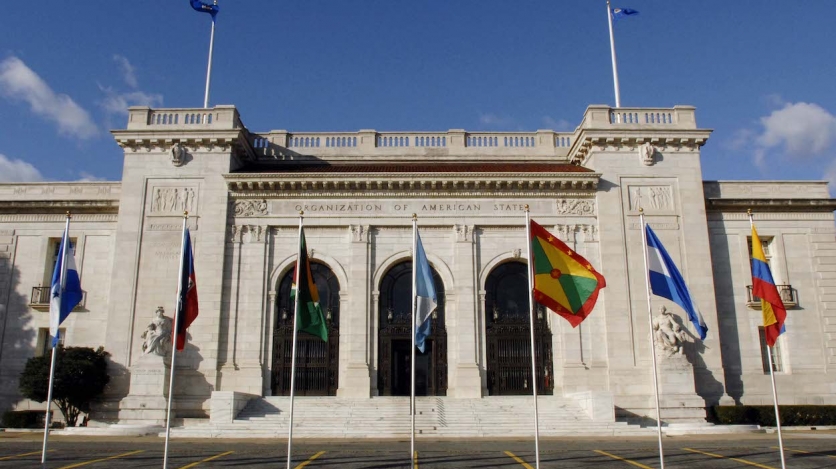 (Image: Juan Manuel Herrera/OAS)
Roundtable: Updated Principles for Personal Data Privacy and Protection
In this AS/COA Data Governance Working Group meeting, the OAS's Marina Salazar Albornoz shared the institution's latest data-protection framework with privacy experts.
Overview
AS/COA hosted a strategic, by-invitation only virtual roundtable, part of the AS/COA Data Governance Working Group (DGWG). This roundtable brought together senior policy makers, academics, and private business leaders for a forward looking and insightful discussion around privacy and personal data protection in the Americas. Members who participated at the roundtable discussed the Organization of American States' updated principles on privacy and protection of personal data.
The DGWG, launched in 2020, provides a platform to discuss the challenges related to the effective protection of personal data, the social benefits of data, and data-driven innovation in Latin America.
Speakers
Marina Salazar Albornoz, Member of the Inter-American Juridical Committee and Rapporteur at the Organization of American States
Eduardo Bertoni, Representative and Coordinator, Regional Office for South America, Inter-American Institute of Human Rights
Isabel Davara, Founding Partner and Director, Davara Abogados
Juan Carlos Lara, Executive Director, Derechos Digitales
Felipe Rotondo, President, Executive Council of the Regulatory and Control Unit for Personal Data of Uruguay
Paula Vargas, Director of Privacy Policy & Engagement, Latin America, Meta
This roundtable was private and by invitation only, and took place in Spanish.
Event Information: Alexia Braun | abraun@as-coa.org
COA Corporate Membership: Miranda Gastelum | mgastelum@as-coa.org
View a list of COA corporate members.
Corporate Sponsor