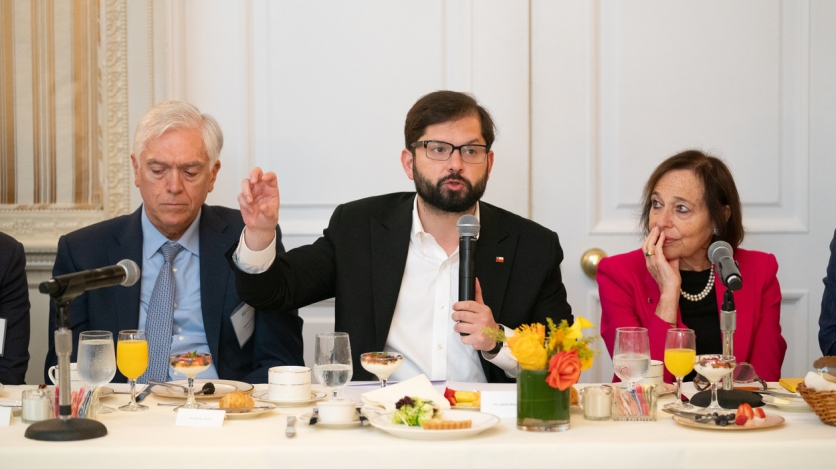 (L-R:) AS/COA Chairman Andrés Gluski, Chile's President Gabriel Boric, AS/COA President and CEO Susan Segal. (Photo: Roey Yohai Studios)
Private Event: Gabriel Boric, President of Chile
For a second time, Chile's leader joined AS/COA for a private event on September 22 during his visit to New York for UNGA. 
Overview
In conjunction with the opening debate of the 78th United Nations General Assembly, the Americas Society/Council of the Americas hosted Chile's President Gabriel Boric for a private event. Boric previously visited our 680 Park Avenue headquarters during the 77th United Nations General Assembly.
Presidents Series Sponsors
The AES Corporation, Citi, Corporación América, J.P. Morgan, & Pfizer Inc.
Corporate Sponsors
The Coca-Cola Company, Freeport McMoRan, Hochschild Mining plc