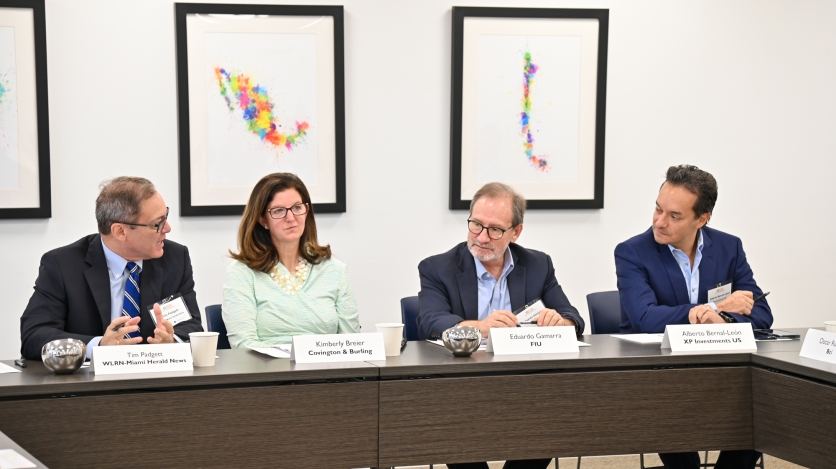 Flags. (AP)
Latin America's 2023 Political and Economic Outlook
Top economic and political experts will share their analysis and perspectives on the region for the year ahead. 
Overview
Join Council of the Americas for a private, off-the-record briefing on Latin America's political and economic outlook for 2023. 
As the region faces a looming economic recession and transitioning governments, businesses operating in the region will have to remain resilient. Expert panelists will provide an overview on the region's landscape, before opening the floor for a dynamic discussion with participating members. 
Speakers: 
Alberto J. Bernal-Leon, Chief EM and Global Strategist, XP Investments
Kim Breier, Senior Advisor, Covington & Burling, LLP; Former Assistant Secretary, Bureau of Western Hemisphere Affairs, U.S. Department of State
Eduardo Gamarra, Ph.D., Professor, Department of Politics & International Relations, Florida International University
Tim Padgett, Americas Editor for Miami, NPR affiliate, WLRN (moderator)
Registration: Please email rsvpmiami@as-coa.org