6 to 7 pm ET

Live broadcast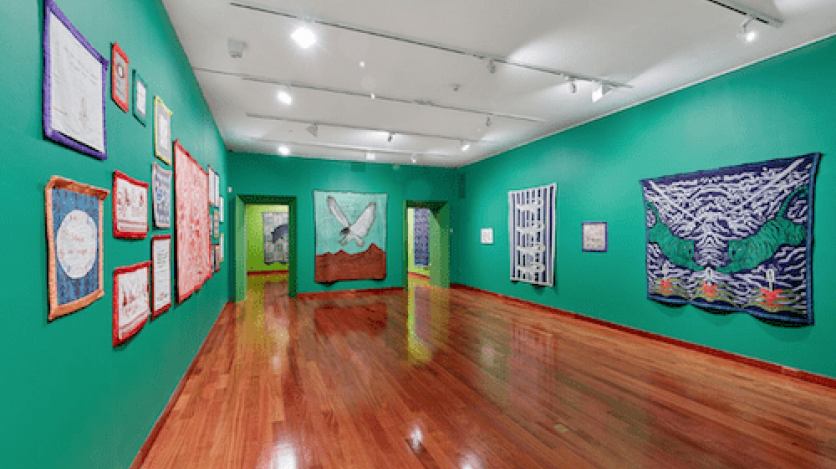 Art at a Distance: Promoting Visual Arts during the Health Crisis
Watch the video: Americas Society virtually hosted experts on April 16 to discuss media covergae of the arts in the era of COVID-19 across the Americas.
Overview
Even before the current crisis, art journalism already served to mediate between artwork, exhibitions, and the at-home audience, communicating in absence. In the current situation of social distancing, digital content becomes necessary for art institutions. Editors and critics of leading visual arts media in New York and the Americas will discuss arts coverage in this context and compare ways this crisis is experienced in different areas of the continent.
Speakers:
To watch the panel, come back to this page at the time of the event. No registration is required. To ask questions to the panelists, please send us a Facebook message, or email artgallery@as-coa.org.
Participants: 
Sandra Antelo-Suárez is a curator and editor. She is the ambassador of Artforum for Ibero America, Spain and Portugal. In 1995 Antelo-Suárez founded the non-profit organization TRANS> and the journal TRANS> arts.cultures.media, of which she was editorial director. The first interdisciplinary and multilanguage publication with a focus on the cultural contextualization of American cultures, TRANS> arts.cultures.media published seminal essays by Ernesto Laclau, Judith Butler, Juan Goytisolo, and Sylvère Lotringer, and discussions on art accompanied by published artwork.
Dorothée Dupuis is a contemporary art curator, art critic, and publisher. Her practice focuses mostly on the intersection of arts and politics and is informed by feminist, post-Marxist, and decolonial theories. Dupuis is the founder of the magazine Terremoto.mx, based in Mexico City, where she currently works as director and chief-editor. She is also co-director of feminist magazine Petunia with Lili Reynaud Dewar and Valérie Chartrain.
Hrag Vartanian is an art critic, curator, artist, and lecturer on contemporary art with an expertise on the intersection of art and politics. He is the editor-in-chief and co-founder of Hyperallergic. Breaking news, award-winning reporting, informed opinions, and quality conversations about art have helped Hyperallergic reach an audience of over a million people every month.
Alejandra Villasmil is an art critic, curator, and journalist. She is the Founder and Director of Artishock, a website about contemporary art with an emphasis on Hispanic Americas. She studied journalism and contemporary art in Caracas and New York. She worked as an international correspondent on arts in New York in between 2002 and 2004 and later managing the communications of museums and cultural institutions in Chile. Since 2017 she is a collaborator of the magazine ArtNexus.
---
This panel is part of a series of conversations following the effect of Covid-19 on hemispheric culture.
More digital content from Visual Arts at Americas Society: