Registration: 9:30 a.m. to 10:00 a.m.

Panel Discussion: 10:00 a.m. to 11...

Live broadcast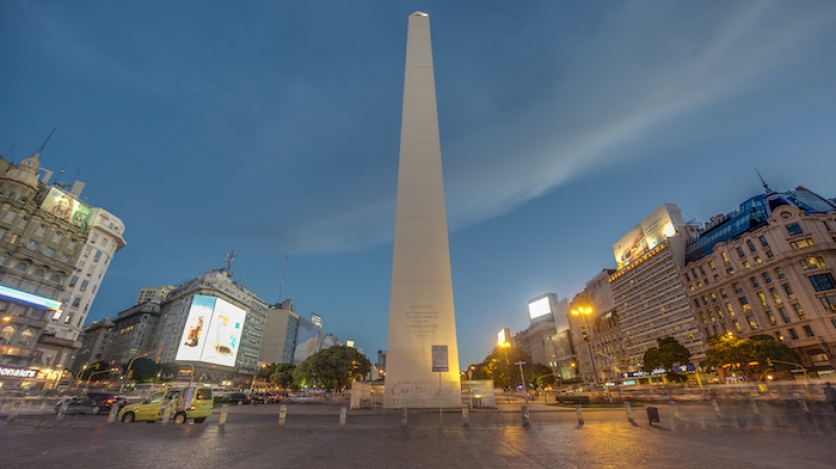 (AdobeStock)
Argentina: Challenges and Opportunities Facing 2019
Join AS/COA on February 11 for a discussion featuring the governor of Mendoza.
Overview
Follow the discussion on Twitter: #CouncilARG | @ASCOA
Join AS/COA for a panel discussion on Argentina's current political and economic outlook. With upcoming presidential elections on October 27, and after almost four years of President Mauricio Macri in office, speakers will analyze the local economic and political outlook, as well as the challenges and opportunities for the year ahead.
Keynote speaker:
Panel:
Alberto Bernal, Chief of Strategy, XP Investments @AlbertoBernalLe
Joydeep Mukherji, Head of Sovereign Ratings in Latin America and the Caribbean, S&P Global Ratings
Casey Reckman, Director Emerging Markets Economics Group, Credit Suisse
Juan Cruz Díaz, Special Advisor, Americas Society/Council of the Americas and Managing Director, Cefeidas Group (moderator) @juancudiaz
This event is complimentary. Prior registration is required.
Event Information: Alexia Braun | abraun@as-coa.org | 212-277-8364
Sponsorship Opportunities: Ana Calderon | acalderon@as-coa.org | 212-277-8358
Membership Information: Mila Fontana | mfontana@as-coa.org | 212-277-8374
Note: View a list of COA corporate members.
Press Inquiries: mediarelations@as-coa.org
Cancellation: Contact Juan Serrano-Badrena at jserrano@counciloftheamericas.org before 3:00 p.m. on Friday, February 8.
Watch & Listen