8:30 am–12:30 pm São Paulo Time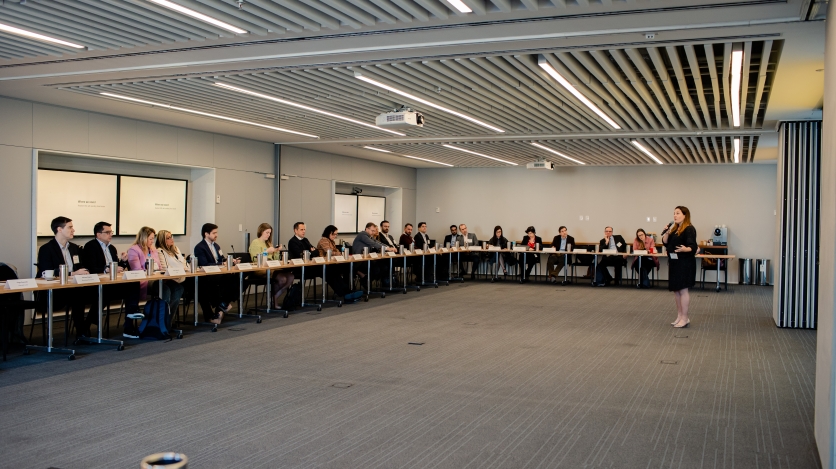 CFO Forum in São Paulo, 2023.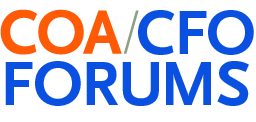 2023 CFO Forum: São Paulo
Senior finance leaders from top multilatina and multinational companies gathered in-person in the financial capital of Brazil.
Overview
The CFO Forum: São Paulo provides a space for dialogue and collaboration for finance community representatives, to hear from experts, engage in collaborative discussions, and network among peers.
This year's forum addressed key topics impacting the financial function of the country, such as digital transformation and tax reform.
Registration: Cyndi Balladares cfoprogram@as-coa.org
Program Information: Luciana Sabillon lsabillon@as-coa.org
Sponsorship Opportunities: Mercedes Fernandez mfernandez@as-coa.org
Agenda
2023 CFO Forum: São Paulo
Welcome Remarks
Mercedes Fernandez, Director, AS/COA Miami & BRAVO Leadership Forums
Carlos Hawthorne, Managing Director, Head of GTS Corporate Sales, Bank of America Brazil (Chair)
Session I—Economic Outlook
A senior economist will provide an expert perspective on Brazil's current economic landscape and expectations for the rest of the year.
Adriana Dupita, Senior Economist, Brazil and Argentina, Bloomberg Economics
Session II—Keynote Presentation (Virtual)
A senior leader from the Central Bank of Brazil will provide an expert perspective on recent technology and innovation developments. Following his presentation, there will be an opportunity for a Q&A with participating CFOs.  
Aristides Cavalcante Neto, Deputy Head, Information Technology Department, Central Bank of Brazil
Session III—Harnessing the Digital Transformation Journey
As architects of strategic planning processes, CFOs are uniquely positioned to become key drivers of a company's digital transformation. In today's digital age, the finance function is increasingly connected to different departments of an organization. Updates to enterprise resource planning (ERP) systems, although an enterprise effort, are having an impact on treasuries. How are finance executives navigating the integration of new technologies?
Gracio Matheus, Vice President of Finance, LatAm, Univar Solutions
Paulo Mendes, Global VP of Finance, Chief Controlling Officer, SAP
Carlos Prates, Country Manager, Brazil, Moody's (moderator)
Session IV—Perspectives: Brazil's Tax Reform
As the country undergoes its long-awaited tax reform, the global business community and multilateral institutions are keeping a close eye on the new fiscal measures. A panel of experts will share their perspectives on this transition, and its impact on taxpayers and Brazil's trading partners.
Glaucia Lauletta, Partner, Mattos Filho
Virginia Pillekamp, Tax Partner, EY Brazil
Carlos Prates, Country Manager, Brazil, Moody's (moderator)