Andy Freire of Endeavor Argentina Talks Local Entrepreneurship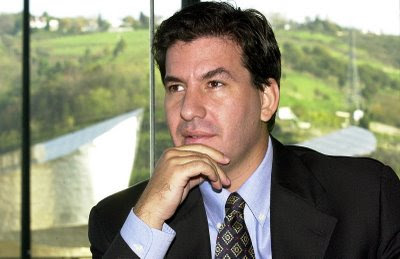 Wednesday, August 22, 2012

Having founded successful ventures such as Officenet, Axialent, Restorando, and currently president of Endeavor Argentina, Andy Freire is known as a serial entrepreneur in his native Argentina. Magdalena Day spoke to Freire about Argentine entrepreneurs' versatility and endurance, as well as Endeavor's role in promoting a productive relationship between the public sector and SMEs.
Based to your experience as president of Endeavor Argentina and as a serial entrepeneur and investor, what would you say are the main characteristics of Argentine entrepreneurs?
These would be undoubtedly their extraordinary capacity to adapt to different changing scenarios derived from the political and economic reality of the country, and being able to find opportunities in them.
The difficulties that arises through external factors—such as economic crises or commercial lockouts—seems to have trained Argentine entrepreneurs to find creative answers to enhance their business strategies and ideas.
This ability to face instability also generates additional virtues in our entrepreneurs. One of them is being persistent in finding better paths to develop their projects. Argentine entrepreneurs are stubborn almost like no other and simply move, try, and knock doors until they find a "Yes." The other virtue is their passionate profile. They usually have an uncontrollable impulse, which could also explain their resilience and perseverance.
Could you discuss recent initiatives and institutional efforts aimed at giving entrepreneurs the right environment to aid their development.
We usually think about how institutions or the government can generate proper conditions to promote an entrepreneur friendly environment, but the main effort should be aimed at starting to change that perspective to one in which the main question should be how entrepreneurs can create a favorable environment for the development of their country.
This is not a "chicken or the egg" dilemma. I believe that without the first the second is impossible, but thinking about it in this way may allow us to be more strategic when deciding the best initiatives to promote a better entrepreneurial environment. It aims not only at the development of entrepreneurship unto itself, but also to the development of entrepreneurship in a context and with a specific responsibility.
Entrepreneurship can be and should be one of the most important engines of national development and we must create environments suitable for enhancing and multiplying entrepreneurship capacity, always focusing on the diffusion of an ethical corporate culture that generates employment, wealth, and innovation for the country.
In this sense, at Endeavor we work on generating activities to disseminate successful models that follow these principles, while generating supportive ecosystems throughout different programs within both the public and private sectors.
What are the most attractive reasons to invest in Argentine entrepreneurs?
There are two main reasons to invest in Argentine entrepreneurs.
Argentines are historically considered versatile when it comes to developing projects with a capacity to expand regionally. Patagon, Officenet, Restorando, and MercadoLibre are only some examples of that potential.
Second, because the region itself is undergoing a period of growth and development, there are many opportunities that have not yet been exploited, and local entrepreneurs are in the process of identifying those with higher growing margins that in the rest of the world.