Kopernikus
Kopernikus
Image: Sergio Policicchio
Music of the Americas presents a new production composer Claude Vivier's chamber opera Kopernikus, performed by Meridionalis and the International Contemporary Ensemble conducted by Sebastián Zubieta, with live video by Sergio Policicchio.
In what Vivier described as a "ritual opera of death," the central character — a young woman named Agni — descends into a dreamworld where "mystical beings borrowed from stories gravitate around her: Lewis Carroll, Merlin, a witch, the Queen of the Night, a blind prophet, an old monk, Tristan and Isolde, Mozart, the Master of the Waters, Copernicus and his mother. These characters could be Agni's dreams that follow her during her initiation and finally into her dematerialization". Vivier abandons traditional modes of storytelling, drawing upon classical philosophy and sciences and telling his via sound, ritual, and symbol. The plot defies precise interpretation, offering multiple, often contradictory meanings. At the center of the quest is the composer's fascination with the perennial majesty of the cosmos and his belief that "art will no longer be the sweet panacea that we apply to a wounded body, [but] will be the body." The production — originally designed for a planetarium, premiered in Buenos Aires in 2018 — joins Agni's trajectory, submerging the audience in light that emanates from celestial projections and abstracted nature footage.
The production has been presented to critical acclaim in Buenos Aires and New York City. 
About the composer
Born in Montreal,
Claude Vivier
(1943-1983) grew up in a working-class part of the city. As an adolescent, he attended a boarding school run by the Marist Brothers that prepared pupils for life in the priesthood. There, the young Claude discovered music while singing in a midnight mass, and he began to compose. He was advised to leave the seminary at the age of 18 due to his "sensitive and excitable temperament." He studied composition at the Conservatoire de Musique du Québec (Montreal) with Gilles Tremblay, and spent a few years in Europe at the Institute of Sonology (The Hague) and Hochschule für Musik (Cologne), where he had the opportunity to study with Stockhausen. He also traveled to Japan, Thailand, and Indonesia, whose culture and rhythms had a deep effect on his compositional output. After encountering spectral compositions of Gérard Grisey and Tristan Murail, Vivier traveled to Paris in 1982, where he was murdered the following year. Many of his compositions were not heard during his lifetime, and he remains a tragic figure in the canon of 20th-century music.
About the visual artist
Sergio Policicchio (b. 1985, Buenos Aires) relocated to Ravenna, Italy in 2004, where he pursued studies in visual arts and mosaics at the Academy of Fine Arts. He lives and works between Italy, Argentina, and Moldova. Recent exhibitions include La visione dell'invisibile (solo, Vibra gallery, Ravenna, 2017); tsu-na-gu (collective, Shimadai gallery, Kyoto, 2016); Partiture eventual (site-specific installation, Emergenze creative 2015 in Ravenna); and Quelqu'un (collective, M comme mosaique gallery, Paray-le-monial, France, 2015).
Established in 2010, Meridionalis is a choral project of Americas Society that focuses on early music and contemporary music from the hemisphere, with a mission to promote little-known and rarely-performed repertoire from the region, collaborating with expert musicologists across the globe on programs of sacred and secular choral music. The ensemble has been lauded for its "well-blended, joyous sound" and "beautifully rendered programs" by The New York Times.
The International Contemporary Ensemble (ICE) is an artist collective that is transforming the way music is created and experienced. Works by emerging composers have anchored ICE's programming since its founding in 2001, and the group's recordings and digital platforms highlight the many voices that weave music's present. A recipient of the American Music Center's Trailblazer Award and the Chamber Music America/ASCAP Award for Adventurous Programming, ICE was also named the 2014 Musical America Ensemble of the Year. The group currently serves as artists-in-residence at Lincoln Center for the Performing Arts' Mostly Mozart Festival, and previously led a five-year residency at the Museum of Contemporary Art Chicago. ICE was featured at the Ojai Music Festival from 2015 to 2017, and at recent festivals abroad such as gmem-CNCM-marseille and Vértice at Cultura UNAM, Mexico City.
                                    Performances 
          Kopernikus in New York (Image: Nico Manassi/Roey Yohai for Americas Society)
New York, May 15-16, 2019 at 22 Boerum Place
Video: edited by digitice.org media team
Performers
Katharine Dain: Coloratura
Amy Goldin: Soprano
Hai-Ting Chinn: Mezzo-soprano
Kirsten Sollek: Contralto
Christopher Herbert: Baritone
Joseph Beutel: Baritone
Steven Hrycelak: Bass
Michelle Farah: Oboe
Joshua Rubin: Clarinet 1
Madison Freed: Clarinet 2
Zachary Good: Clarinet 3
Gareth Flowers: Trumpet
Michael Lormand: Trombone
Josh Modney: Violin
  Meridionalis during rehearsal in Buenos Aires
                 Festival Nueva Ópera Buenos Aires 2018 billboard for Kopernikus
                            Festival Nueva Ópera Buenos Aires 2018: Kopernikus
Buenos Aires, August 2-4, 2018 at the Planetario Galileo Galilei
Performers
Katharine Dain: Coloratura
Amy Goldin: Soprano
Hai-Ting Chinn: Mezzo-soprano
Kirsten Sollek: Contralto
Christopher Herbert: Baritone
Joseph Beutel: Baritone
Steven Hrycelak: Bass
Michelle Wong: Oboe
Federico Landaburu: Clarinet 1 
Uriel Kauffman: Clarinet 2
Alejandro Cancelos: Clarinet 3
Julián Goldstein: Trumpet
Damián Stepaniuk: Trombone
Daniel Robuschi: Violin
Reviews

 Listening to the Throbbing of the Stars
   May 17, 2019 | Zachary Woolfe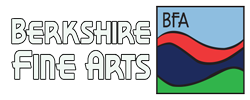 Kopernikus at the Issue Project Room
   Claude Vivier Takes the Fear Out of Death
   May 18, 2019 | Susan Hall 
"The large and rich voices of Meridonalis filled every corner of the 40,000 square foot space."
Claude Vivier's Kopernikus, a chamber opera, had its New York premiere at the glorious Image Project Room in downtown Brooklyn.                                            Read more here!
UPCOMING EVENTS
PAST EVENTS &nbsp&nbsp