Americas Society
Council of the Americas
Uniting opinion leaders to exchange ideas and create solutions to the challenges of the Americas today
As Tensions Mount, Brazil Hedges Its Bets on Russia and the West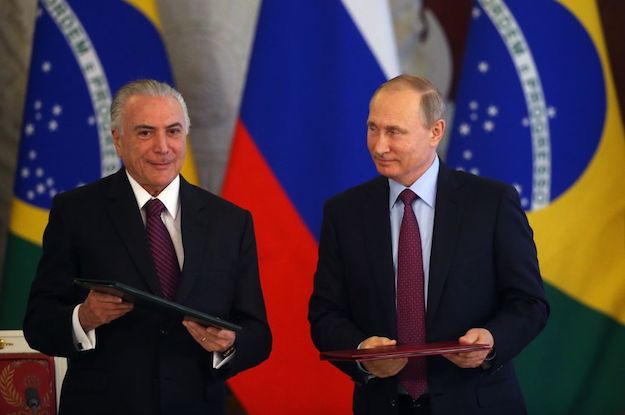 When Brazil's former President Dilma Rousseff withstood Western pressure to criticize Moscow following its annexation of Crimea in 2014, many international observers were nonplussed. Why would Brazil, one of the world's most reliable defenders of international law, keep quiet about such a blatant violation?
At the time, most explained Brazil's reaction as a reflection of domestic concerns. Bilateral ties between Brazil and the U.S. were already deeply strained following the NSA spying scandal, which touched Rousseff personally. Criticizing Russia could have endangered relations...
Read this article on the Americas Quarterly website. | Subscribe to AQ.