LatAmFocus: Venezuela's Energy Sector Primes for a Thaw
The Baker Institute's Francisco Monaldi covers what Washington's plans for sanctions relief means for Venezuela's oil sector and 2024 elections.
After years of stalemate, change could be afoot in Venezuela. Nicolás Maduro's government and the opposition agreed on a deal that creates an electoral roadmap for the 2024 presidential election. In turn, Washington eased sanctions on Venezuela's oil and gas sector for six months. That move could have big effects for Caracas, Washington, and—given global crises such as the Ukraine—the world.
Image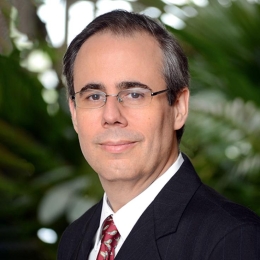 "I estimate that instead of getting half a billion dollars per month, [Venezuela] will be getting closer to a billion dollars per month. So, it's a very important amount of money that Maduro could use to improve his electoral chances by spending money for electoral purposes," says Francisco Monaldi, director of Latin American energy policy at Rice University's Baker Institute. He spoke to Guillermo Zubillaga, who heads AS/COA's Venezuela Working Group, about how this easing of sanctions could "allow Western democracies to have another source [of oil and gas] that is not in the middle of two conflict regions," referring to Russia and the Middle East.
AQ Podcast: The White House's Juan Gonzalez on the Venezuela-U.S. Deal
President Biden's top Latin America aide on an agreement that has been months in the making.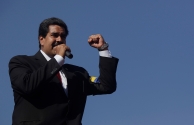 LatAm in Focus: A Decade of Nicolás Maduro
Bloomberg's Fabiola Zerpa and Amherst College's Javier Corrales discuss the Venezuelan leader's bleak record as the country prepares for 2024 elections.