LatAm in Focus: Michael Reid on This EU-Latin American Moment
With Spain helming the EU, the Madrid-based journalist and long-time Latin America observer covers the state of interregional ties.
It's a Spanish summer over in the European Union.
With Spain's six-month term holding the European Council's presidency kicking off at the start of July, Madrid is in the policy driver's seat. And at the top of its agenda, according to the EU's foreign policy chief, Spainard Josep Borrell, is rekindling ties with Latin America.
Image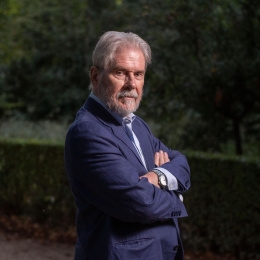 Michael Reid
Relations between Latin America and Europe have sagged over the past few years, especially amid the rise of China. "The EU did have quite a lot of influence during the period of democratization in Latin America in the late seventies to early nineties," says writer Michael Reid. "I think it has faded since then." The long-time Latin America columnist for The Economist and author of Spain: The Trials and Triumphs of a Modern European Country talked with AS/COA Online's Chase Harrison about what has caused the relationship to weaken over the interceding years as the two regions have struggled to coordinate on issues like trade policy or democratic unity.
Reid says part of the problem involves "the difficulty that Latin America has had recently in presenting a common front to the world more generally," making the region a challenging bloc for Europe to rely on. Take, for example, the region's uneven stance on the war in Ukraine. "Latin America hasn't bought into the European vision of the war in Ukraine,  which is that it was an unprovoked aggression," Reid explains. "The EU as a consequence of [Ukraine has realized] it needs to be more active diplomatically in the world, and particularly in the democratic parts of the world."
It will get that chance on July 17 and 18, when leaders from the European Union and Latin America meet in Brussels for the third EU-Community of Latin American and Caribbean States (CELAC) Summit. The forum, which was supposed to occur every two years, hasn't taken place since 2015.
"I think there'll be two things that dominate the media coverage of the summit. One is Ukraine, and the other is whether or not the presidents of Venezuela, Cuba, and Nicaragua attend."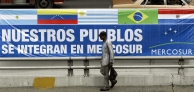 Explainer: What Is Mercosur?
AS/COA Online looks at the origins, structure, and debates defining one of Latin America's largest trade blocs.