LatAm in Focus: Clandestina's Founders on Building a Fashion Brand in a Shifting Cuba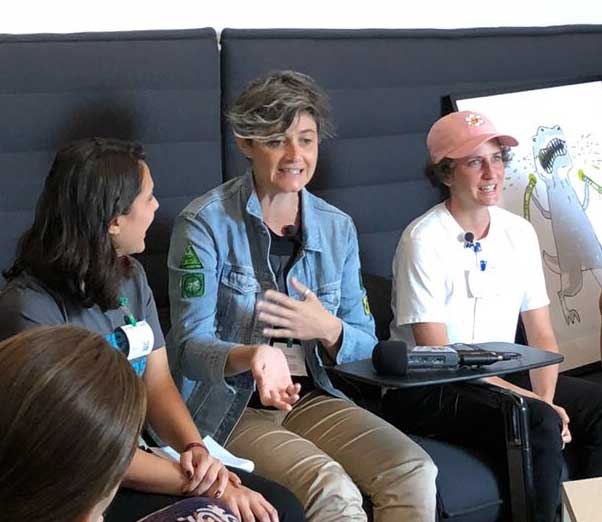 Leire Fernández and Idania del Rio
Cuba's private sector has grown quickly since its inception. Perhaps too quickly in a country that just started implementing market-oriented reforms in 2010. As such, the government has been playing catch up in regulating the 600,000 micro-business owners, known as cuentapropistas, now in operation on the island. In July, the Cuban government released a series of private-sector reforms meant to structure their rapid growth.
On August 16, AS/COA's Young Professionals of the Americas hosted a discussion with two of Cuba's best-known cuentapropistas, Idania del Rio and Leire Fernández. The entrepreneurial couple launched the island's first independent fashion label, Clandestina, in 2015, and then became the first Cuban brand to start selling online in 2017. AS/COA Online's Elizabeth Gonzalez spoke with del Rio and Fernández about how they got started, their plans to expand, and the impact of the government's latest measures.
"You can regulate whatever you want but the reality is going to be different."
—Leire Fernández
"If you hire people in a normal country, the more people you have, the less tax you pay," said Fernández. "But in Cuba it's the opposite. If you hire more people, you pay more tax." This new tax framework is one of the latest changes in the government's recent 126 pages of reforms, which in some ways will legitimize a private economy that was virtually non-existent until recently, but in other ways will add to the bureaucracy already stifling entrepreneurs.
The women also shared their thoughts on the potential for same-sex marriage to be legalized in Cuba per a new Constitution under consideration, which will undergo a referendum later in the year. "Cuba is looking more like a modern country," said del Rio. "And that is important for me because it's the place where I live, and the place where I see many people struggling for things that aren't really that complicated."
---
---
The music in this podcast is by C4 Trio and was recorded at Americas Society in New York. Learn more about upcoming concerts at musicoftheamericas.org.