Americas Society
Council of the Americas
Uniting opinion leaders to exchange ideas and create solutions to the challenges of the Americas today
How Venezuela's Maduro Threatens Latin America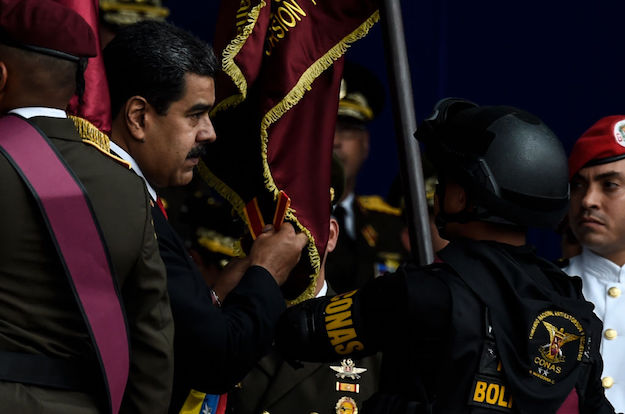 If there is anything we have learned from the supposed assassination attempt against Nicolás Maduro with drones, it is that persecution is going to increase in Venezuela.
It is state policy to systematically violate the human rights of the citizenry, especially if there is an excuse like the alleged attack on Aug. 4. Neither the Venezuelan people nor most of the international community believe that Maduro would have been the victim of an...
Read this article on the Americas Quarterly website. | Subscribe to AQ.