How Santos' New Peace Deal Aggravated Colombia's Drug War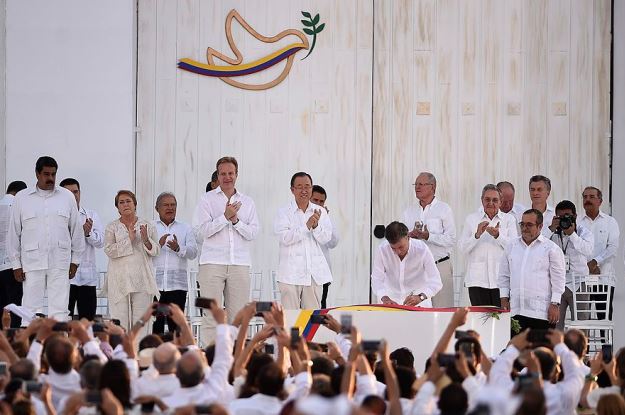 Despite a tumultuous 2016, Colombia ended the year on a hopeful note. On Dec. 10, President Juan Manuel Santos accepted the Nobel Peace Prize for his efforts to broker peace with the Revolutionary Armed Forces of Colombia (FARC), the country's largest rebel group. In his acceptance speech, Santos said that "the impossible had become possible" – after more than 50 years of fighting, conflict with the FARC was officially over.
Implementing...
Read this article on the Americas Quarterly website. | Subscribe to AQ.