Americas Society
Council of the Americas
Uniting opinion leaders to exchange ideas and create solutions to the challenges of the Americas today
How Bolsonaro's Rivalry with his Vice President Is Shaping Brazilian Politics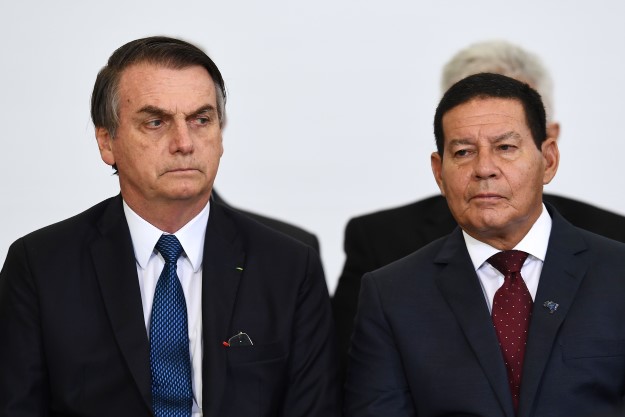 After a little over one hundred days in power, President Jair Bolsonaro's government is at war with itself, and the president is increasingly unable to control the factions close to him jockeying for influence. Amid the chaos – and with a disorganized opposition -- an unexpected figure is working to keep the president in check: Hamilton Mourão, Bolsonaro's own vice president.
Mourão has emerged as the leader of the generals in Bolsonaro's administration, a role that's put him at odds with Olavo de Carvalho...
Read this article on the Americas Quarterly website. | Subscribe to AQ.