Gerardo Suter: Labyrinth of Memory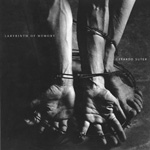 Gerardo Suter, an Argentine artist living in Mexico is one of Latin America's most important contemporary photographers. This exhibition presented a mid-career survey of a dozen years of his work, which ranges from early photographs of enigmatic landscapes and ruins, to larger prints of more dramatic tableaux featuring nude figures with masks and other props, to recent monumental installations that combine photography with video and performance elements.
1998, 112 pp. 54 duotone illus.