Five Takeaways from Colombia's March 11 Elections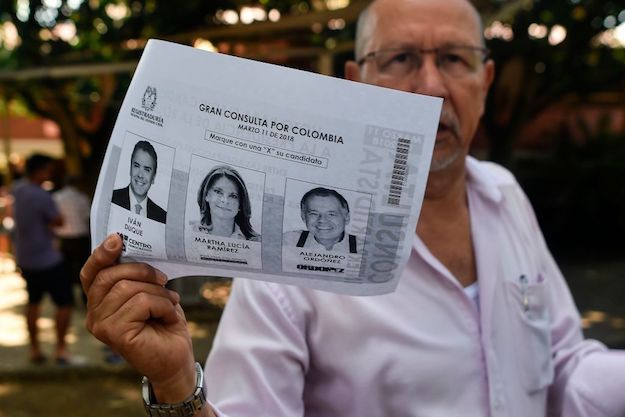 Colombians warmed up for this year's presidential contest with congressional elections and two primary votes on March 11. Control of Congress edged to the right, as opponents of President Juan Manuel Santos' peace deal with FARC rebels pressed their case against the agreement. Meanwhile, two clear front-runners emerged from primary votes on opposing sides of the political spectrum.
Here are five takeaways from Sunday's voting as the May 27 first-round presidential election draws near:
Uribe Holds Sway
The biggest winners on Sunday were Democratic Center...
Read this article on the Americas Quarterly website. | Subscribe to AQ.