Call for Papers: This Must Be the Place: Latin American Artists in New York, 1965–1975
Abstracts for presentations related to the current Americas Society exhibition are due December 20.
Americas Society, New York
March 24–25, 2022
Deadline for abstracts: December 20, 2021
Call for Papers
This Must Be the Place: Latin American Artists in New York, 1965–1975
Americas Society and the Institute for Studies on Latin American Art (ISLAA) are pleased to announce a conference to be held in conjunction with the two-part exhibition This Must Be the Place: Latin American Artists in New York, 1965–1975, currently on view at Americas Society. The conference will be held on March 24–25, 2022. The event will be held online, with speakers participating remotely, due to public health guidance around COVID-19. The event will be livestreamed online for the audience.
About the Exhibition
Americas Society presents This Must Be the Place: Latin American Artists in New York, 1965–1975, a two-part group exhibition exploring the work of a generation of migrants who created and exhibited in New York City between 1965 and 1975. The production of these artists—some of whom showed their work at this institution for the first time during the 1960s and 1970s—explores migration, identity, politics, exile, and nostalgia. Additionally, the exhibition highlights the important contributions and solidarity initiatives of groups and collectives. Featuring installation, photography, video works, painting, and archival material, the exhibition brings together a generation that actively participated in experimental artistic movements pushing forward their own languages and ideas.
By the late 1960s, New York had supplanted Paris as the center of the international art world. Seeking opportunities or escaping difficult realities in their home countries, artists from across the Americas made a home in the city, some of them temporarily, others for good. Embracing experimental practices such as Happening, minimalism, conceptualism, performance, and video art, they contributed artworks centering on issues of community, identity, and belonging, and offered a unique perspective to the neo-avant garde art scene in New York.
It was in New York that many of these artists recognized themselves as Latin Americans, something they did not necessarily realize back home. By being in contact with migrants from other parts of the continent, they forged a new sense of self as Latin Americans that resisted the stereotypes imposed on them by American culture. Located in-between spaces of belonging and occupying a unique political subjectivity, these artists made work in the interstices of traditional cultural categories and advanced ideas about identity that would not be discussed until the arrival of multiculturalism in the 1980s.
About the Conference
This conference will bring together interdisciplinary scholarship addressing issues this exhibition raises. Possible themes may include, but are not limited to:
Solidarity initiatives between artists living in New York and in Latin America
Connections and spaces organized by these artists in New York to create and disseminate works
Friendship, parties, sense of community and belonging
Different notions of Latinidad in the 1960s and 1970s
Latinx and Latin American artists and art institutions and cultural spaces
Latinx and Latin American art spaces and rezoning laws, urbanization projects, gentrification, and real estate development in New York
Artistic interventions in the public space
Artistic and political engagement with the city, including political activism, street protests, and the building of a sense of community around issues of nationality, race, and gender
Nostalgia and saudade
Migration and exile
Scholars at all levels of their careers are invited to apply, including current graduate students. Abstracts from disciplines outside art history—but grounded on visual culture—are encouraged. Presentations will be limited to 15 minutes, with additional time for discussion. Speakers will receive a participation fee.
To apply, please submit an abstract of up to 300 words and CV to vapublicprograms@as-coa.org by Monday, December 20 with "Conference TMBTP" on the email subject. Abstracts will be accepted in English, Spanish, and Portuguese. Applicants will be notified of their acceptance by Monday, January 10, 2022. In your application, please indicate your current institutional affiliation and where you would be speaking from.
This conference is co-organized by Americas Society and the Institute for Studies on Latin American Art (ISLAA).
Americas Society acknowledges the generous support from the Arts of the Americas Circle members: Estrellita B. Brodsky, Virginia Cowles Schroth, Emily A. Engel, Diana Fane, Galeria Almeida e Dale, Isabella Hutchinson, Carolina Jannicelli, Vivian Pfeiffer and Jeanette van Campenhout, Phillips, Gabriela Pérez Rocchietti, Erica Roberts, Diana López and Herman Sifontes, and Edward J. Sullivan.
In Partnership With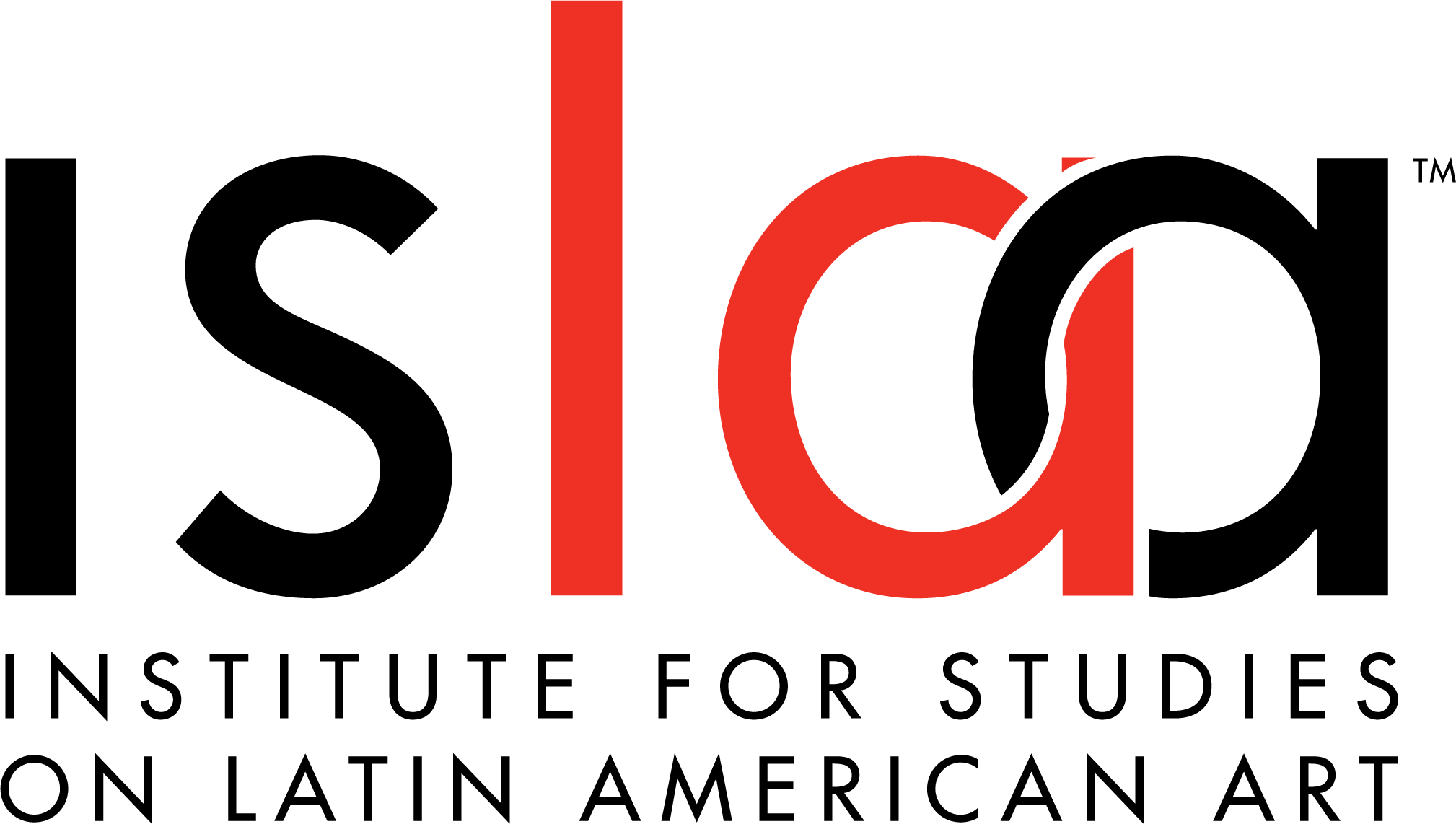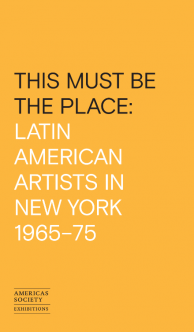 This Must Be the Place: Latin American Artists in New York, 1965–1975 Pocket Book
Edited by Aimé Iglesias Lukin and Karen Marta, this fully illustrated pocket book accompanies the Americas Society exhibition of the same name.