Americas Society
Council of the Americas
Uniting opinion leaders to exchange ideas and create solutions to the challenges of the Americas today
Brazil, Scared and Leaderless, Looks to the Military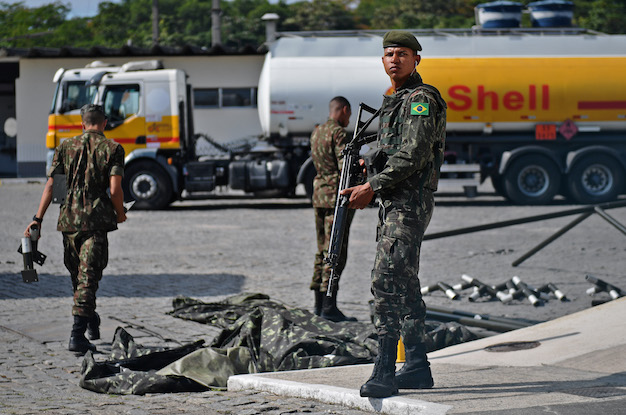 SÃO PAULO - I arrived here on Sunday in the middle of the zombie apocalypse. Or so it seemed. A nationwide truckers' strike was in its seventh day and 99 percent of São Paulo's service stations had run out of gasoline. The roads of South America's biggest city were deserted of cars and people, and the skies were a murky gray. The normally hellish drive from the airport, which often lasts two hours or more, took a disconcerting 23 minutes.
Up on Avenida Paulista, the city's closest thing to a public square, things seemed more normal – at first. Huge crowds milled about, vendors were...
Read this article on the Americas Quarterly website. | Subscribe to AQ.