Alice Miceli: Projeto Chernobyl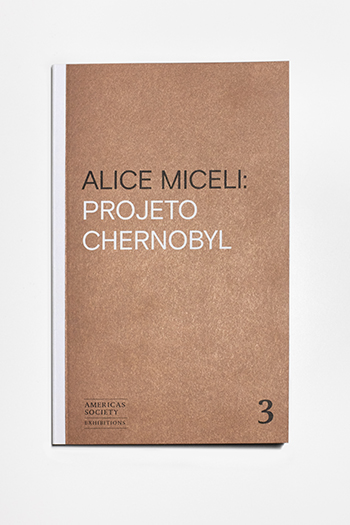 Edited by Karen Marta and Gabriela Rangel, Alice Miceli: Projeto Chernobyl is a fully illustrated pocket book released to accompany the same-titled exhibition at Americas Society (October 9, 2019-January 25, 2020), including an interview between co-curators Gabriela Rangel and Diana Flatto and the artist.
The publication is the first to present the artist's research and series of thirty radiographs produced in the Chernobyl Exclusion Zone. The artist developed a method of image making to document the enduring effects of the Soviet nuclear plant explosion of April 26, 1986. Though gamma radiation continues to be present and to cause health problems and deaths in the area, it is invisible to the naked eye and to traditional methods of photography that have been used to document the region's ruins.
Learn more about the exhibition Alice Miceli: Projeto Chernobyl at Americas Society.
Table of Contents:
Foreword by Susan Segal
"A Conversation with Alice Miceli" by Gabriela Rangel and Diana Flatto
Exhibition Checklist
Selected Bibliography