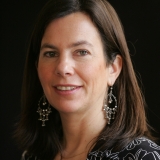 Susana Carey Claro
President, Supermercados de Chile, A.G.
Susana Carey Claro is the chief executive of the Chilean Association of Supermarkets (ASACH), chairman of the board of Correos de Chile and sits in the executive committee of SOFOFA. Susan was previously the executive director of Comunidad Mujer, an organization she still works for as a consultant. Carey was also in Seminarium Head Hunting and The Newfield Network. For 11 years, she held various positions in Finance, Management Control, Planning and Evaluation of Projects in Disputed Mining Company of Las Condes. She is currently a board member of AxisRSE (Consultant in Corporate Social Responsibility), a board member of Fondo Esperanza (Microcredit Bank from Hogar de Cristo), Counselor of the Commercial Engineers Foundation of Catholic University. Susana was also a member of the Commission for Women, Work, and Motherhood, consulted for the World Bank, participated in union activities, was on the editorial board of Challenge Magazine and taught Business Policy at Catholic University. Susan Carey holds a Commercial Engineering degree from Catholic University of Chile and is an ontological coach for The Newfield Network.
Susana Carey Claro es la presidenta ejecutiva de la Asociación Gremial de Supermercados de Chile (ASACH), presidenta del directorio de Correos de Chile y parte del comité ejecutivo de SOFOFA. Anteriormente, fue directora ejecutiva de Comunidad Mujer, organización a la cual sigue relacionada como asesora en diversas materias. La Sra. Carey también estuvo en Seminarium Head Hunting y en The Newfield Network. Durante 11 años, ejerció diversos cargos en el área de Finanzas, Control de Gestión, Planificación y Evaluación de Proyectos en la Compañía Minera Disputada de Las Condes. La Sra. Carey también es miembro del Directorio de AxisRSE (Consultora en Responsabilidad Social Empresarial), miembro del Directorio de Fondo Esperanza (Banco de Microcrédito del Hogar de Cristo) y Consejera de la Fundación de Ingenieros Comerciales de la Universidad Católica. Fue miembro de la Comisión Mujer, Trabajo y Maternidad y ha realizado consultorías para el Banco Mundial, ha participado en actividades gremiales, en el comité editorial de revista Desafío y ha sido profesora de Política de Negocios en la Universidad Católica. La Sra. Carey es Ingeniera Comercial de la Universidad Católica de Chile y Coach Ontológico en The Newfield Network.