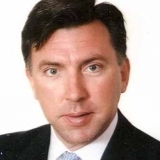 Russell M. Dallen Jr.
Managing Partner, Caracas Capital Markets
Russ Dallen is managing partner at Caracas Capital Markets, publisher of the Latin American Herald Tribune, managing director at Ophiuchus Capital Management, and co-portfolio manager at Venezuela Opportunity Fund. Prior to joining Caracas Capital, he was head of the Latin American operations of Oppenheimer & Co., Inc., and editor-in-chief of the 65-yearold Daily Journal in Venezuela. Dallen was a fellow at Columbia University in New York, senior fellow at the United Nations Association of the USA, an American fellow in the European Community Visitors Program, the Harold W. Rosenthal fellow for the United States Senate Committee on Foreign Relations in Washington, D.C., and a center fellow at the Center for the Study of the Presidency. He was named a Harry S. Truman scholar to Columbia University by the administration of U.S. President Ronald Reagan and a Foreign & Commonwealth Office scholar to Oxford University by the administration of U.K. Prime Minister Margaret Thatcher. A national commission co-headed by legendary broadcaster Tom Brokaw and Shell Oil head John Bookout named Dallen one of America's top 10 future leaders for the country's third century. Russ is a presidential fellows mentor at the Center for the Study of the Presidency and Congress, and he sits on the editorial boards of The Hemispheric Review and the southern culture Oxford American magazine, as well as on the board of directors of the Harry S. Truman Scholars Association and the Harold W. Rosenthal Fellowship. A Ner Tamid Award winner, Russ is a member of the support committee of Conciencia Activa Venezuela, served on the media committee of the Venezuelan American Chamber of Commerce and the board of directors of the Venezuelan American Friendship Associationfrom who he received the AVAA Award for Patronage in 2004. In addition, Russ oversaw the annual National Daily Journal Spelling Bee for schoolchildren from 4 to 18 throughout Venezuela. He holds a bachelor's and master's in law from Oxford University, a diploma in international law from Nottingham University, and a B.A. in economics and political science from Ole Miss.