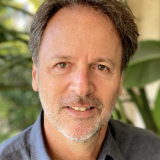 Juan Martín de la Serna
Executive Vice President of Corporate Affairs and President of Argentina, Mercado Libre
Juan Martín de la Serna is the current President of Mercado Libre Argentina's operation, a position he had previously held from 2004 to 2012. Prior to this, he served as Vice President of Mercado Envíos. 
De la Serna is a member of the company's founding group and joined Mercado Libre over 20 years ago. Over time, he has been involved in various activities within the company such as Business Development and Category Head. Between 2007 and 2012, he supervised operations in 7 Latin American countries. 
Before joining Mercado Libre, he worked in the financial markets for over 10 years. Juan Martín holds a bachelor's degree in economics from the University of Buenos Aires and was the President of the Argentine Chamber of Electronic Commerce (CACE) in 2009.
Juan Martín de la Serna, es el actual Presidente de la operación de Mercado Libre Argentina, cargo que ya había ocupado desde 2004 a 2012. Anteriormente se desempeñó como Vicepresidente de Mercado Envíos. 
De la Serna es miembro del grupo fundador de la compañía, se incorporó hace más de 20 años a Mercado Libre. A lo largo del tiempo, se desempeñó en distintas actividades dentro de la compañía tales como Desarrollo de Negocios y Jefe de Categorías. Entre 2007 y 2012 supervisó las operaciones en 7 países de Latinoamérica. 
Con anterioridad a su incorporación a Mercado Libre se desarrolló en los mercados financieros por más de 10 años. Juan Martín es Licenciado en Economía de la Universidad de Buenos Aires y fue Presidente de la Cámara Argentina de Comercio Electrónico (CACE) en 2009.