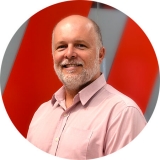 James Horne
CEO, Balance Internet
James Horne is a digital commerce innovator and thought leader with a deep passion for driving business success from digital commerce ecosystems. With more than 20 years of experience as a solutions architect. Horne made his first online sale—a music CD—via an eCommerce system built with open source software in 1996. His digital retail experiences have given him a comprehensive understanding of every challenge facing businesses and opportunities that exist within them. He also has extensive experience in omnichannel marketing and bricks-and-clicks businesses.
After earning his engineering degree with honors, Horne continued his education and received an MBA from the Melbourne and Copenhagen Business Schools. He has become the "go-to guy" for online retail and marketing.
Horne is the CEO and director of strategy for Balance Internet and director of Skill Finder.