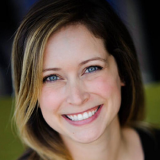 Heather Conklin
Senior Vice President and General Manager of Trailhead, Salesforce
Heather Conklin is the senior vice president and the general manager of Salesforce's Trailhead business.
Through this position, Conklin is responsible for all product, engineering, marketing, and GTM for Trailhead, myTrailhead, and the Trailhead Community. Prior to this, she led Salesforce's Integrated Customer Experience group, which focused on helping customers achieve the Customer 360 vision across all Salesforce products.
Conklin created the Salesforce Associate Product Manager Program in 2018 that strives to build and grow future product leaders at Salesforce, a program she continues to lead.