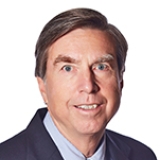 Gordon D. Giffin
Partner, Dentons
Ambassador Gordon D. Giffin is a Partner at Denton's Public Policy and Regulation group.
His practice is focused on international transactions and trade matters, government procurement, energy regulatory and policy matters, corporate governance and crisis counseling, federal and state regulatory matters and public policy. He maintains offices in Washington, DC and Atlanta, Georgia.
From August 1997 to April 2001, Ambassador Giffin served as the nineteenth US Ambassador to Canada. As Chief of Mission at the US Embassy in Ottawa, he managed US interests in the world's largest bi-lateral trading relationship, as well as US collaboration with Canada on global issues in international fora. He received the Superior Honor Award from the Department of State for negotiating a pre-clearance agreement. From 1975-1979, he was Legislative Director and Chief Counsel to US Senator Sam Nunn in Washington, DC. Ambassador Giffin was a recipient of the Emory University School of Law's 2009 Distinguished Alumni Award, which recognizes outstanding alumni who have achieved distinction in legal practice, teaching, research or public administration and has received honorary degrees granted by Canadian and US universities. He has also served as an adjunct professor of law at Emory University School of Law. He currently serves on the Board of Trustees of the Carter Presidential Center and is a member of the Council on Foreign Relations and the Trilateral Commission. He serves on the Board of Directors of public company Canadian Natural Resources as Lead Director. He also serves on the board of CIBC Bank US.