Americas Society
Council of the Americas
Uniting opinion leaders to exchange ideas and create solutions to the challenges of the Americas today
Still Life: The Body as Object in Contemporary Photography
February 28, 1995 to April 09, 1995
This exhibition featured the work of six artists from various parts of the Americas, all of whom used non-traditional modes of photography in order to explore the theme of the body.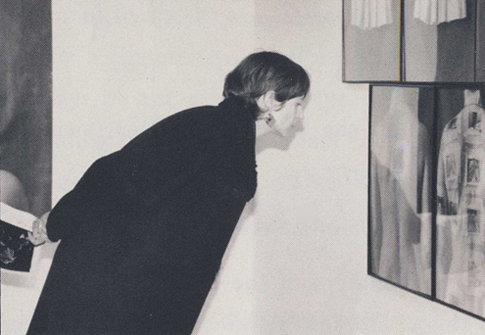 The Spanish naturaleza muerta, or the French nature morte, has closely evoked the concept of the still life as it is commonly understood in the Western artistic tradition. Taken literally, the English words "still life" have more readily connoted life that is still, or, we might say, the inert body, one that has taken on the quality of an object. When the human form was portrayed stripped of social and cultural contexts, and free of narrative or journalistic modes of presentation, it became – in the current artistic practice – a locus of constructed meaning.
Many young artists working with photography at the time turned to depictions of the body in order to explore such issues as sexuality, gender, and physicality.
The six photographic artists grouped in Still/Life employed images of the body, often their own, in order to interpret the human form as a site of ritual, meditation, or transcendental exploration.
The exhibition curated by Elizabeth Ferrer, included works by artists Albert Chong, Marco Antonio Pacheco, Marta María Pérez Bravo, Eugenia Vargas, Victor Vázquez, and Ricardo Zulueta.
The exhibition was accompanied by an exhibition brochure available for research.
Still Life was made possible with the generous support of Ms. Agnes Gund. Mrs. Patricia Phelps de Cisneros provided additional support for this exhibition.