New World Orders: Casta Painting and Colonial Latin America
On view: through
Casta (caste) paintings were produced in Latin America in the eighteenth century to depict the mixing of the major racial groups-- Indians, Spaniards, and Africans-- that inhabited Spain's colonies in the New World. The Americas Society exhibition, curated by Ilona Katzew, was the first on this subject to be organized by a cultural institution in the United States. The show included important examples of the genre drawn from private and public collections in Mexico, Europe, and the united States. Representing one of the few strictly secular art forms in colonial Latin America, the paintings depicted married couples with their offspring as well as charateristic modes of dress, examples of indigenous fruits and vegetables, and native American flora and fauna.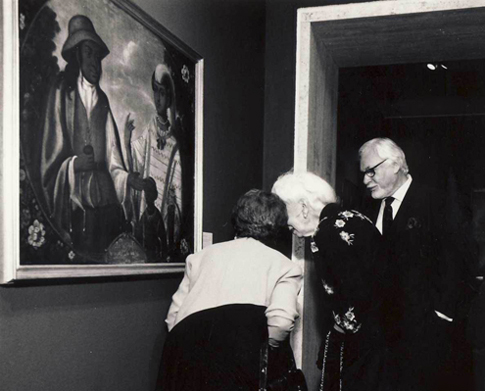 The exhibition was accompanied by a 144- page bilingual (English-Spanish) catalogue featuring illustrations of works in the exhibition, a selected bibliography and essays by Ilona Katzew, Maía Concepcíon Garía Sáiz, Elena Isabel Estrada de Gerlero and J. Jorge Klor de Alva. This volume was the first study of this subject to be published in English.
Some of the artists included in the show were Vicente Albán, Arellano, José de Bustos Luis Barruecos, Miguel Cabrera, José Joaquín Magón, Nicolás Rodríguez Juárez, and Ramón Torres.
The exhibition catalogue that accompanied this show is out of print, but available for research.
The exhibition was made possible by support received from the National Endowment for the Arts, the Mex-Am Cultural Foundation, The New York State Council on the Arts and the Charles Delmar Foundation.