Beyond the Surface: Recent Works by Creus, Rabinovich, and Sutil
April 19, 1990 to June 30, 1990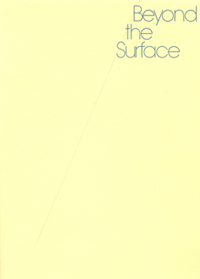 The exhibition focused on the recent work of three distinguished Latin American artists who lived and worked in New York: Alicia Creus, Raquel Rabinovich, an Francisca Sutil. (Crus and Rabinovich were originally from Argentina, Sutil from Chile). The issue of contemporary Latin American abstraction was particularly timely, since recent survey exhibitions in the United States emphasized figurative work while largely neglecting other important modes of expression.
The artists represented in the show, curated by Fatima Bercht, shared a concern with intuitive geometry, biomorphic abstraction, and the spiritual, emotional realms of contemporary experience, yet each had developed highly individual styles and visual strategies. Creus strived to express primordial emotions. Rabinovich was concerned with the metaphysical realm. Sutil had been influenced by Ouspensky and other mystics.
Quoting Michael Kimmelman, the Senior Editor of the New York Times, who reviewed the exhibition in the April 27th issue of the newspaper: "The show is a tribute to three very different and very fine abstractionists… 'Beyond the Surface' cuts straight against the grain of preconception. In this respect, as well as several others, it is invaluable."
The exhibition was accompanied by a catalogue.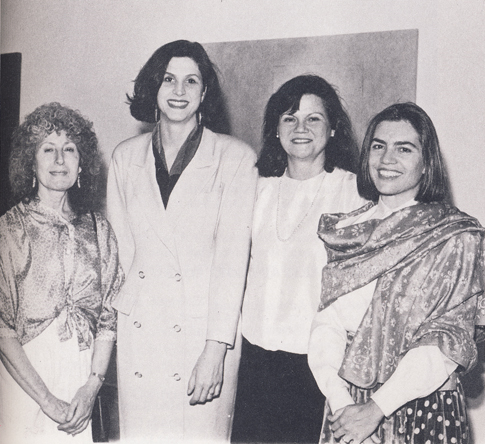 Opening Reception: Raquel Rabinovich, Fatima Bercht, Alicia Creus, and Francisca Sutil.