Ad Usum: To Be Used. An Exhibition of the Work of Pedro Reyes
On view: through
Americas Society presented the exhibition Ad Usum: To Be Used, by Mexican artist Pedro Reyes and curated by José Luis Falconi. This exhibition included a selection from the artist's work created during his residency at the Carpenter Center for Visual Arts at Harvard University earlier that year.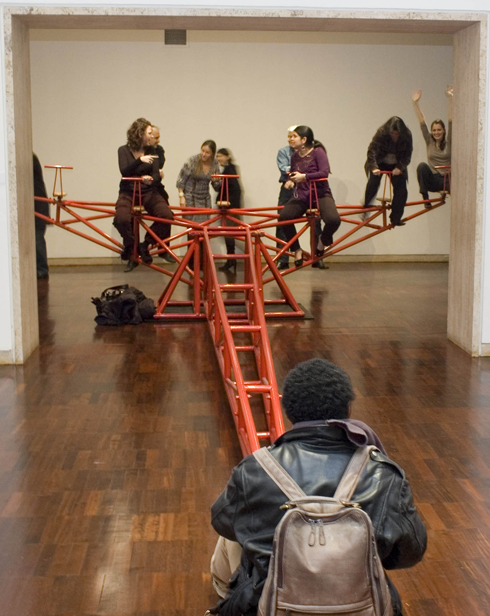 This was the first solo show for Pedro Reyes on the East Coast and it highlighted Reyes' constant exploration into the limits of the usefulness of artistic practices in intractable social situations. Ad usum: To Be Used also showcased the artist's research on the disputed notion of the utility of art objects and art processes which he had conducted in collaboration with the Cultural Agents Initiative at Harvard.
The show comprised objects of Reyes' celebrated architectural and group therapy projects. Each of the pieces exhibited presented qualities that triggered responses from the viewer. Stretching functionalism to its limits, politics in Reyes' work was not a theme but rather an inherent function of the intriguing shapes that the artist gave to his pieces.
This project was a collaboration of Americas Society, the David Rockefeller Center for Latin American Studies at Harvard University, and The Mexican Cultural Institute of New York.
Installation view: Leverage by Pedro Reyes. Participatory sculpture. Americas Society Art Gallery, 2007. Photograph by Arturo Sanchez.