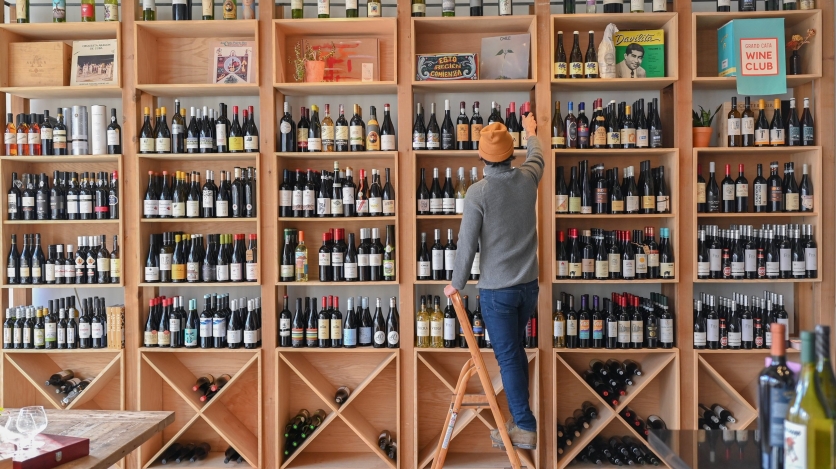 (Image: Grand Cata)

YPA Wine Tasting Experience: Grand Cata
Join the Young Professional of the Americas for a private class and wine tasting experience at the Latino wine company in Washington, DC.
Overview
Join the Young Professional of the Americas (YPA) for a private class and wine tasting experience at Grand Cata.
Learn about the wide variety of wines that Latin America offers while experiencing the rich mosaic of flavors, colors, and cultures of distinctive wines from across the region. This event will be a unique craft tasting experience with the opportunity to hear from in-house experts.
At the tasting, participants will sip four wines and cover the basics of the "systematic approach to tasting," allowing you to appreciate wine at a new level. You'll also learn from the Catador about different regions, the effects of climate and soil, wine-making techniques, history, and how to pair wine with food.
Price: $35 for non-members, $25 for standard members, free for our Steering Committee. It includes an intimate wine tasting experience and small bites.
To register, please email ypadc@as-coa.org.
About Grand Cata
Grand Cata specializes in the wines, foods, and culture of Latin America. Born out of their love for wine, they've spent time building their expertise in order to craft a unique experience that brings the best of Latin America to the community in Washington, DC. Grand Cata's co-founders, Julio and Pedro, met in 2009 while working at a media development NGO in Washington, DC. Through their shared interests and passion for the wine, food, and culture of their respective Andean and Caribbean heritage, they became best friends and began developing the concept of their own business: a Latino wine company.
Become a Member
Members of Young Professionals of the Americas (YPA) represent a diverse spectrum of professional sectors, including venture capital and finance, fashion, government, design, consulting, law, and the arts. Membership includes exclusive access to our networking and social events, such as private art fair tours, concerts, and intimate talks with industry leaders around professional development.
YPA currently has active chapters in New York, Miami, and Washington, DC.