YPA Miami Breakfast: Dr. Jerry Haar on Innovation and Competitiveness
Americas Society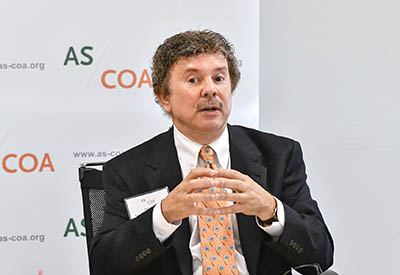 Young Professionals of the Americas (YPA) is hosting a breakfast discussion with Dr. Jerry Haar, professor at FIU's School of Business, senior research fellow at Georgetown University, and global fellow at the Woodrow Wilson Center. He has consulted for top U.S. and international corporations and writes extensively on competitiveness, trade, and investment in Latin America. Haar will share perspectives on innovation and disruption across industries, and how Latin American firms are competing today.
This event is free for YPA members and $15 for future members.
Special thanks to Greenberg Traurig for hosting us!
Learn how to become a YPA member.