6:00 to 7:30 pm ET

Live broadcast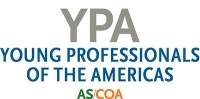 YPA Gastrodiplomacy: Peruvian Brothers
Learn how to make pisco, quinoa salad, lomo saltado, and alfajores with YPA in a webex cooking class on May 6 with sibling chefs Mario and Giuseppe Lanzone. 
Overview
Spend the evening cooking with YPA and the Peruvian Brothers, Chefs Mario and Giuseppe Lanzone, who recently opened their first brick-and-mortar restaurant in Washington, DC after seven years as a food truck fleet.
On the menu: Pisco sour, quinoa salad, lomo or veggie saltado, and an alfajor cookie. These dishes represent a cuisine we call comida criolla, which has Andean, Iberian, African, and Asian influences. The Peruvian Brothers think that things only get tastier when you combine all those cultures.
A two-person meal kit ($60) is available for delivery to customers in Washington, DC, Virginia, and Maryland. The webex cooking class is open to anyone. To participate, sign up today. Delivery is free with discount code ASCOAYPA for orders before May 3, and will cost $20 after that date. 
For those outside the delivery area, get the list of ingredients.
To register for the webex class, please email: ypany@as-coa.org
Follow the conversation #GastrodiplomacyYPA | @ascoaYPA
---
About the Chefs Giuseppe and Mario:
Giuseppe Lanzone, Co-Founder & CEO, Peruvian Brothers @PeruBrothers
Mario Lanzone, Co-Founder & Executive Chef, Peruvian Brothers 
As a two-time Olympic rower for Team USA, Giuseppe Lanzone is the driving force on the business side to match his brother, Mario's prowess in the kitchen. Mario is a licensed captain who spent years chartering yachts in the Mediterranean. The brothers were born and raised off the coast of Lima, Perú, in a close-knit community of La Punta, where family and the ocean reigned. The only time they didn't spend in the ocean was spent feasting on fresh fruits, vegetables, and meats prepared by loving hands. When developing Peruvian Brothers, Giuseppe and Mario wanted to give Washington DC not only delicious Peruvian ingredients and flavors, but also a piece of their unique heritage.
The Peruvian Brothers serve authentic "Comida Criolla," the tastiest part of their Peruvian heritage rooted in Andean, Spanish, African, and Asian influences. The flavors that dominated their childhood in Lima are the tastes they craved most after moving to the United States. Sandwiches like pan con chicharrón, an addictive combination of salted pork loin and sweet potato pair nicely with fresh sides and salads packed with superfoods from Peru. Recipes passed down in the Lanzone family as well as Chef Mario's own original spins on traditional Peruvian favorites give the menu an authentic taste with a unique, healthy twist.
After seven years of operation, the Peruvian Brothers have expanded from one original food truck to three food trucks, to concession stands at food halls, stadiums, theatres, zoos, and a large scale catering company serving the entire District of Columbia metro area including Maryland and Virginia. Thanks to the Lanzone brothers, Peruvian dishes have been enjoyed at the White House, State Department, Capitol Hill, corporate lunches, summits, galas, weddings, festivals and more.
The Peruvian Brothers have also been recognized by the Peruvian Government as official Marca Perú Ambassadors, Avocados from Perú Brand Ambassadors, and recognized by the Peruvian Ambassador to the United States as official "Gastro-Diplomats" for their philanthropic support of charity efforts supporting Peruvian development. Most recently, Peruvian Brothers debuted their signature Rocoto Hot Sauce line adorned with tiny chullos at the top of each bottle, hand-stitched by women artisans in the mountains of Peru.
Follow them on Facebook, Instagram, Twitter, Linkedin, or subscribe to their Youtube channel.
---
Not a member yet? Join YPA today for access to this event and our networking and social events, such as private art fair tours, concerts, and intimate talks with industry leaders around professional development.
Want to learn more about events like this? Sign up for the YPA mailing list.
In collaboration with: