6 to 7:30 pm ET

Live broadcast
(Martín Auzmendi and Martín Molteni)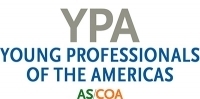 YPA Gastrodiplomacy – Martín Molteni and Martín Auzmendi, Argentina
Join us for a live cooking class on October 14 with the Argentine top chefs and learn how to make a national specialty.
Overview
Join Young Professionals of the Americas in collaboration with the Argentine Ministry of Foreign Affairs, International Trade and Worship, and the Embassy of Argentina in Washington, DC, for our fourth YPA Gastrodiplomacy Series live from Buenos Aires, Argentina.
Martín Molteni, one of Argentina's pioneer chefs and founder of Proyecto PURATIERRA, and Martín Auzmendi, co-creator of La Fuerza Vermouth, invite you to cook together and share your creation in a guided class. Discover new flavors in South American cooking and learn about the first Vermouth of the Andes mountains. Together, the food and wine experts will give you an inside view into how porteños enjoy the most authentic cocina de barrio.
Argentina is a country that is as wide in territory as in cultural diversity. Today's gastronomy revitalizes its history and renews its character while maintaining an identity of its own. Argentina is home to young chefs creating a new cuisine that is open to the world, yet rooted in its land. 
See the list of ingredients. Order Argentine beef and vermouth.
To register, please email ypany@as-coa.org.
Webex participation for direct engagement with the chefs is open to YPA Members only. The cooking class will also be livestreamed at 6 p.m. ET on the day of the event.
Join the discussion on Twitter: #GastrodiplomacyYPA | @ascoaYPA
---
Not a member yet? Join YPA today for access to this event and our networking and social events, such as private art fair tours, concerts, and intimate talks with industry leaders around professional development.
Want to learn more about events like this? Sign up for the YPA mailing list.
In collaboration with: