6:00 to 7:30 pm ET

Live broadcast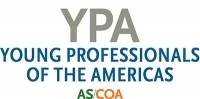 YPA Gastrodiplomacy: Chef Carolina Bazán, Ambrosía
Join us for a live cooking class with the Chile's Best Female Chef 2019 and learn how to make a national specialty.
Overview
Join YPA and learn from Latin America's Best Female Chef 2019 Carolina Bazán. Enjoy a cooking class and conversation to learn more about Carolina's journey to becoming one of the region's most celebrated chefs and a gastrodiplomat for Chilean cuisine. 
To register, please email: ypany@as-coa.org
Join the discussion on Twitter: #GastrodiplomacyYPA | @ascoaYPA
---
About Carolina Bazán:
Coming from a traveled and foodie background, Carolina chose to devote herself to gastronomy. In 2003 after finishing her studies in Chile, with her family she opened the first Ambrosía downtown in Santiago. In between, she worked in Peru, Brasil, Italy, and more, and finally compromised in 2011 to spent one year studying in Paris, learning from chef Gregory Marchand in Frenchie Restaurant.
Back in Chile, in 2012, Carolina and her partner, sommelier Rosario Onetto, began the Hidden Kitchen movement in Santiago, which finally led to Ambrosia's new location and concept. The result is a modern family bistro, outside of the classic gastronomic circuit, where fresh market products lead a menu that changes daily according to what's in season. The goal is to give an amazing dining experience, showing not only good food, but also fresh seasonal ingredients, paired with a grand variety of wines, music, and good old hospitality. 
In 2017, Carolina and Rosario opened their own Ambrosia Bistro, located downtown with a hip vibe, while maintaining the idea of working a seasonal menu—simple, but focusing on tasty food. Welcome to the new Bistronomy in Santiago. @ambrosia_rest
Awards:
2014: #37, 50 Best Latam, and One to Watch, 50 Best Latam
2015: #32, 50 Best Latam
2016: #20, 50 Best Latam
2017: #33, 50 Best Latam
2018: #24, 50 Best Latam
2019: Latin America's Best Female Chef, and #30, 50 Best Latam
---
Not a member yet? Join YPA today for access to this event and our networking and social events, such as private art fair tours, concerts, and intimate talks with industry leaders around professional development.
Want to learn more about events like this? Sign up for the YPA mailing list.
In collaboration with: