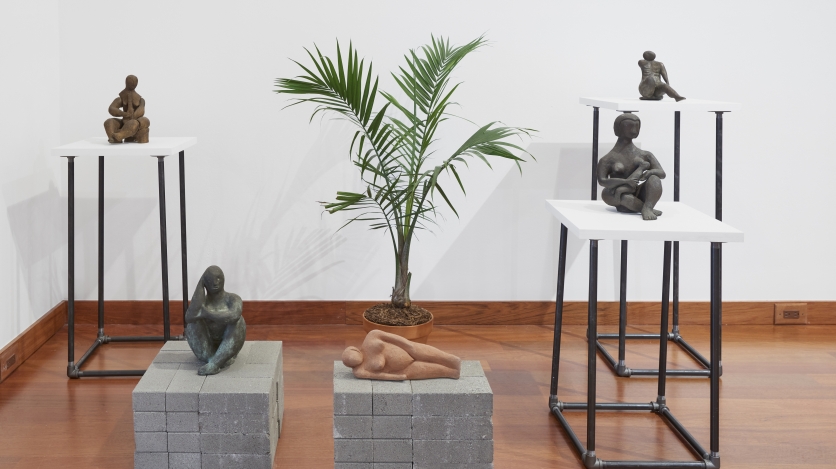 Installation of the exhibition at Americas Society. (Image: Arturo Sánchez)

YPA Gallery Tour – Geles Cabrera: Museo Escultórico
Join us for a private guided tour of the first exhibition of the Mexican sculptor in the United States.
Overview
Overview
Join Young Professionals of the Americas (YPA) for a private tour of the Americas Society's current exhibition, Geles Cabrera: Museo Escultórico, led by Rachel Remick, assistant curator of the show and assistant curator of exhibitions of visual arts at Americas Society.
About the exhibition
Americas Society presents Geles Cabrera: Museo Escultórico, a selection of works created over 40 years of the artist's career. The first solo show of Cabrera in the United States, this exhibition includes sculptures that reveal the artist's interest in the human body and her experimentation with different materials alongside archival documentation of her artistic practice in Mexico City. Born in 1926, Cabrera occupies a unique place in the trajectory of Mexican art as one of Mexico's most prominent female sculptors. Situated between abstraction and figuration, her visionary sculptures offered new understandings of the human form.
This event is free and open to YPA members only. Capacity is limited.
Please register in advance by sending an email to: ypany@as-coa.org
---
Not a member yet? Join YPA today for access to this event and our networking and social events, such as private art fair tours, concerts, and intimate talks with industry leaders around professional development.
Want to learn more about events like this? Sign up for the YPA mailing list.